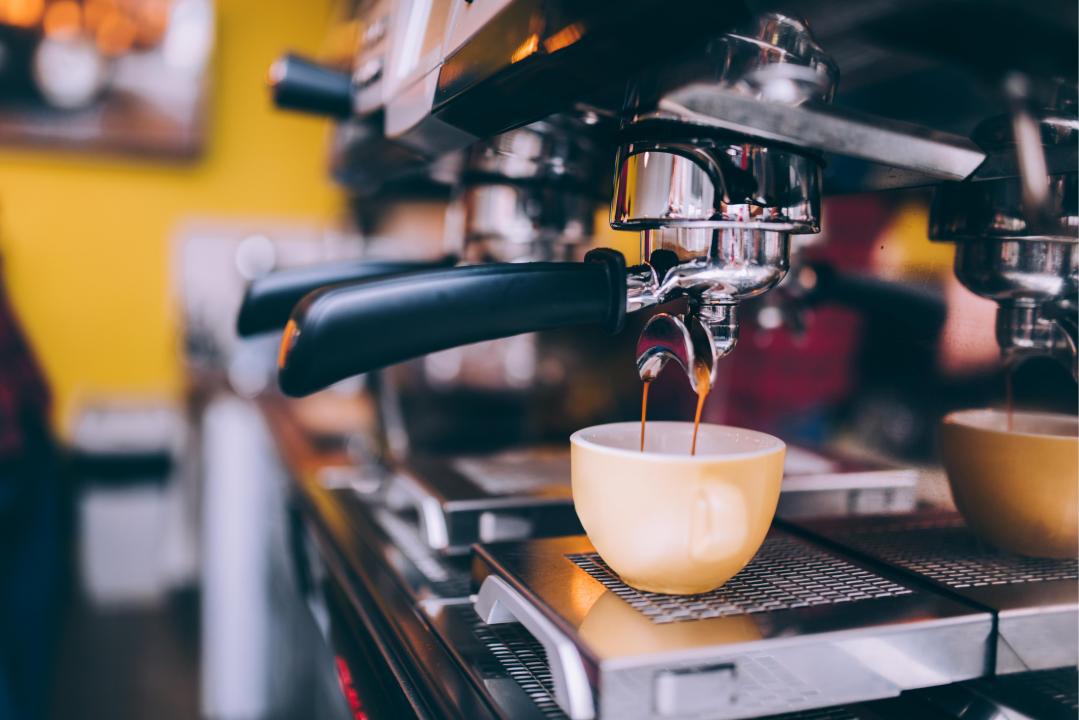 bogdanhoda // Shutterstock
Coffee capitals of America
Americans love coffee, there's no doubt about it. Around 64% of people 18 and older are drinking a daily cup—a six-year high. Science shows that's not a bad thing: an analysis of more than 200 studies found that coffee drinkers were 17% less likely than non-caffeinated counterparts to die early from any cause, 19% less likely to die of heart disease, and 18% less likely to develop cancer.
The benefits of coffee have been debated for decades, but recent studies favor drinking it daily. People who drank three cups a day had lower rates of liver disease and type 2 diabetes, and suffered less from neurological conditions like Parkinson's and Alzheimer's disease.
Starbucks, founded in Seattle, became famous for bringing coffee-to-go to the masses. This accessibility gave rise to modern third-wave coffee shops that focus on artisanal craft blends. Stacker consulted WalletHub to find the the top cities to get an excellent cup of coffee. WalletHub compared 14 key indicators across the 100 largest cities, including average price per pack of coffee, number of affordable coffee shops, and the presence of coffee-centric events. Click through to see where you should stop for a caffeine buzz.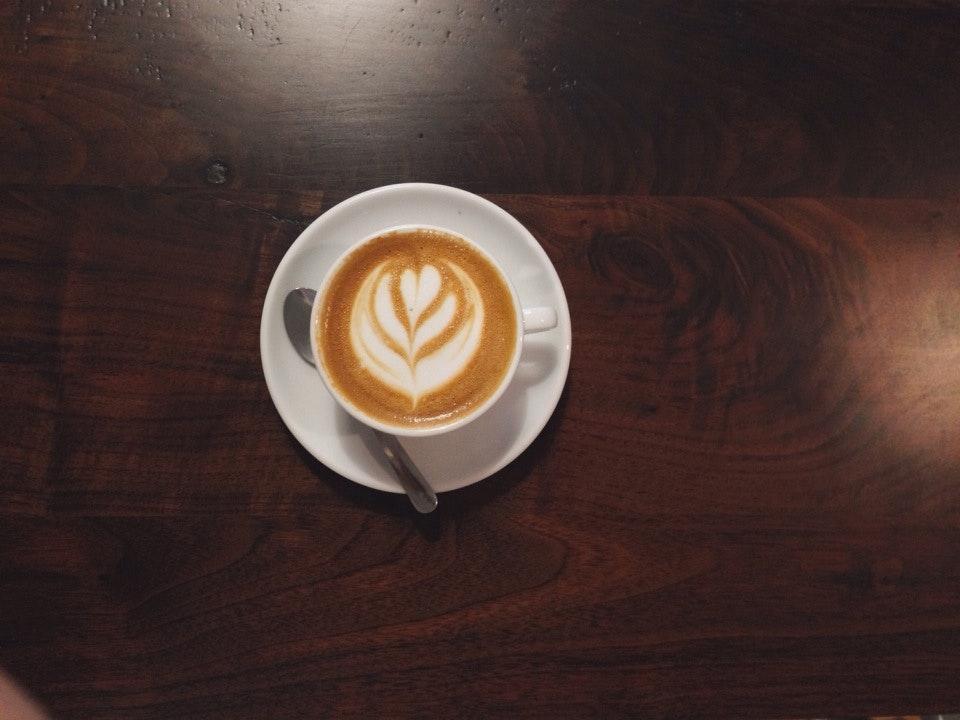 Christopher G. // Foursquare
#50. Omaha, NE
Score: 32.41
Scooter's Coffee, founded by Don and Linda Pickles, celebrated its 20th anniversary this year. Omaha recently became home to Felius, the town's first cat cafe. Customers can get a cappuccino or daily brew from local Muglife Coffee.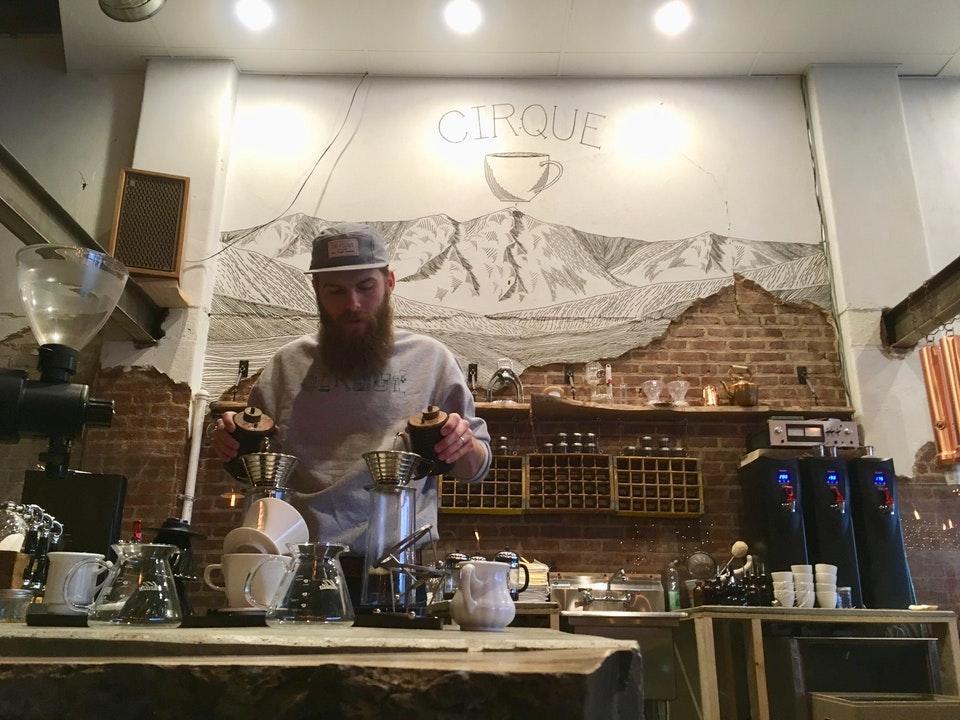 Olivier L. // Foursquare
#49. Tulsa, OK
Score: 32.75
DoubleShot Coffee Company owner Ben Franklin selects most of the shop's freshly roasted beans from farms in Central America. Cirque Coffee Roasters also roasts their own beans. "It's a different approach to coffee with an emphasis on quality and preserving the fruitiness and sweetness and acidity that you get from the roast," co-owner Austin Fogt told Tulsa World.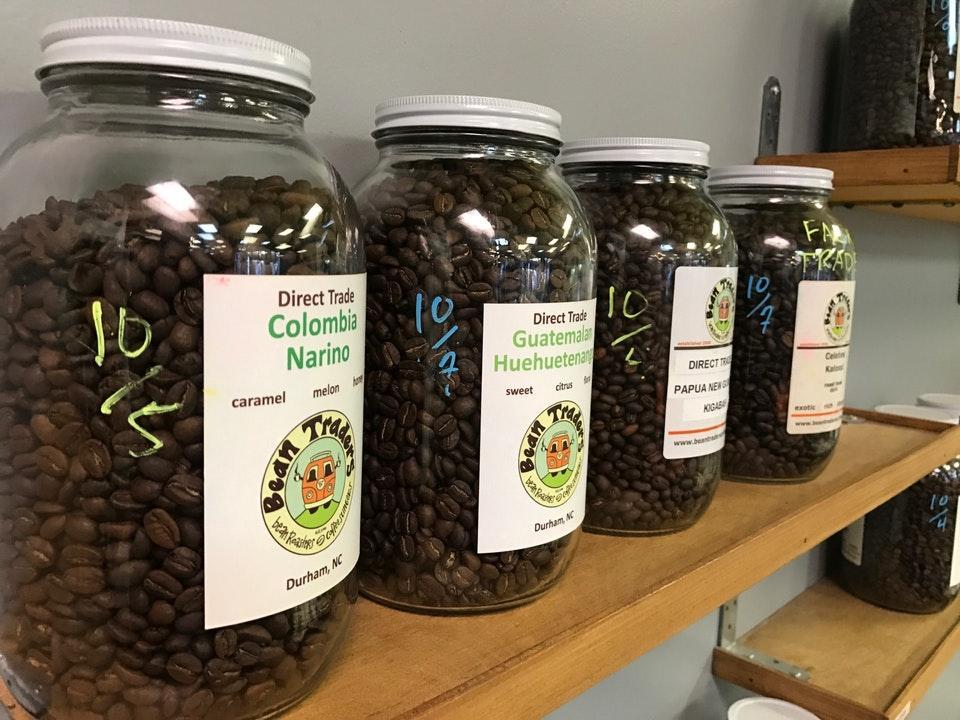 Michael M. // Foursquare
#48. Durham, NC
Score: 33.15
Durham is home to Duke University, with a wealth of college students to caffeinate. Locals flock to Cocoa Cinnamon, a micro-roastery that also serves freshly fried churros. For those who like jazz, Beyu Caffe is the place to go. The shop is expanding to the Duke University campus.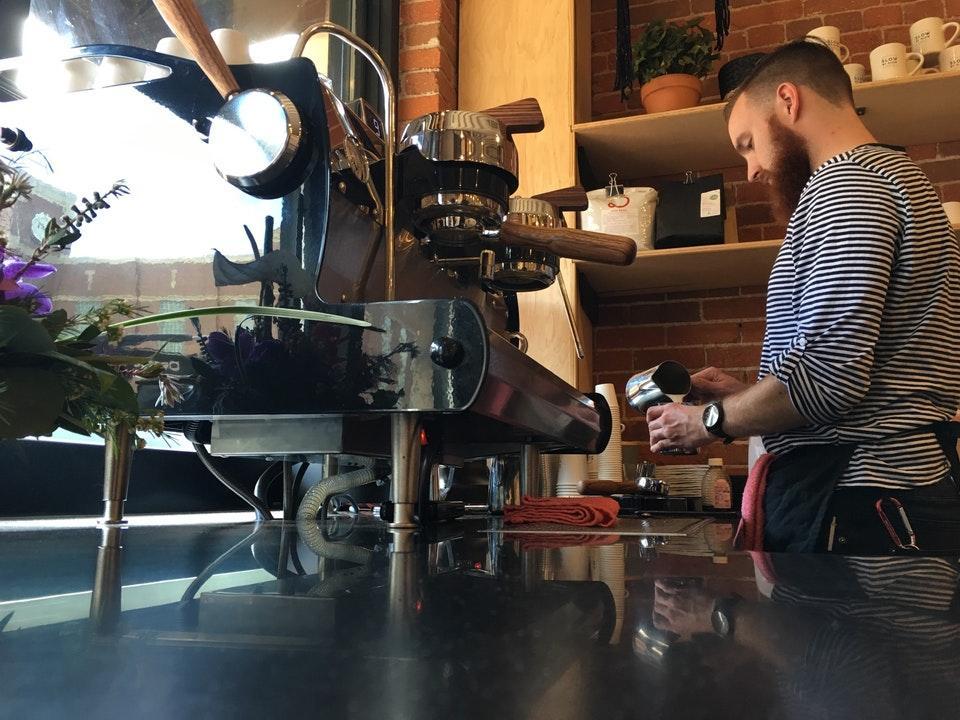 Ryan R. // Foursquare
#47. Boise, ID
Score: 33.6
Tammy Jenkins and her daughter Lyndsey Hopkins, owners of Coffee Studio, recently collaborated with Crooked Fence Brewing to open the Caffeina Roasting Company. The small-batch roaster has the feel of a coffee shop, and the look of a brewery.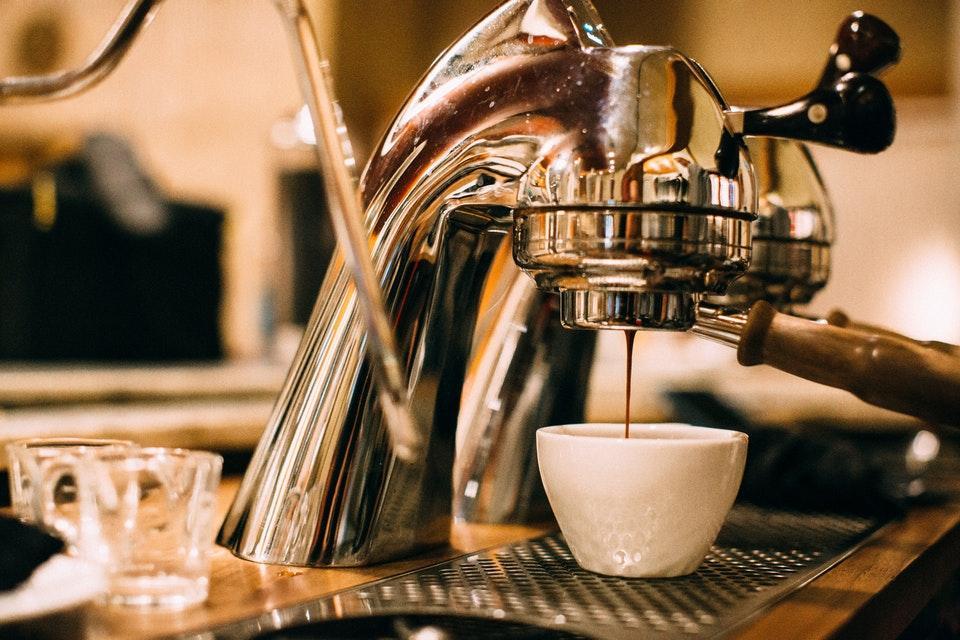 public espresso + coffee // Foursquare
#46. Buffalo, NY
Score: 33.96
Buffalo, which had the fifth-lowest average price for a cappuccino, is home to local coffee roasters Public Espresso + Coffee and the 23-year-old Caffe Aroma. The Buffalo Bisons, however, announced a partnership with Dunkin Donuts, making the national chain the official coffee of its football team.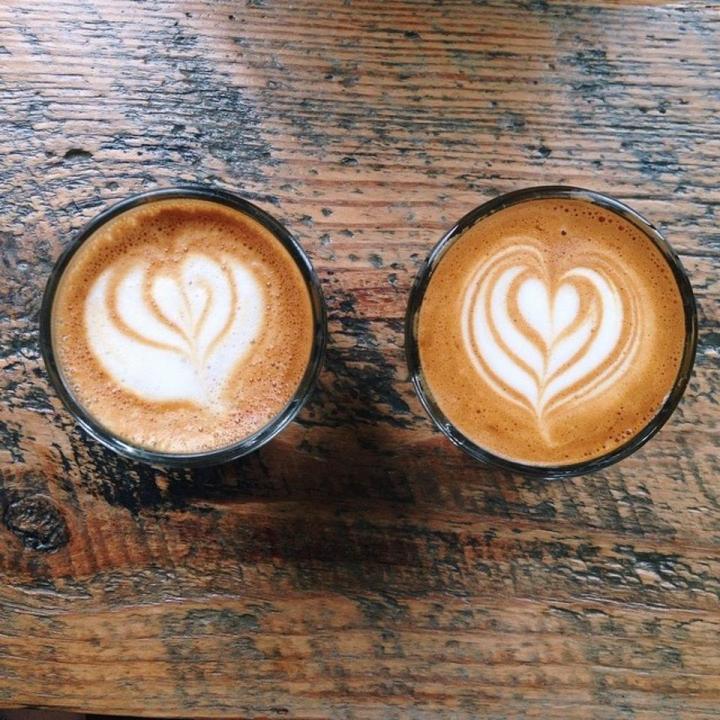 Kyle L. // Foursquare
#45. Cincinnati, OH
Score: 35.25
For those who want to break free of chain coffee shops, Cincinnati has some local favorites to choose from. For an eco- and vegan-friendly spot, try Lydia's on Ludlow. Rohs Street Cafe, a short walk from the University of Cincinnati, has been a neighborhood staple for 15 years.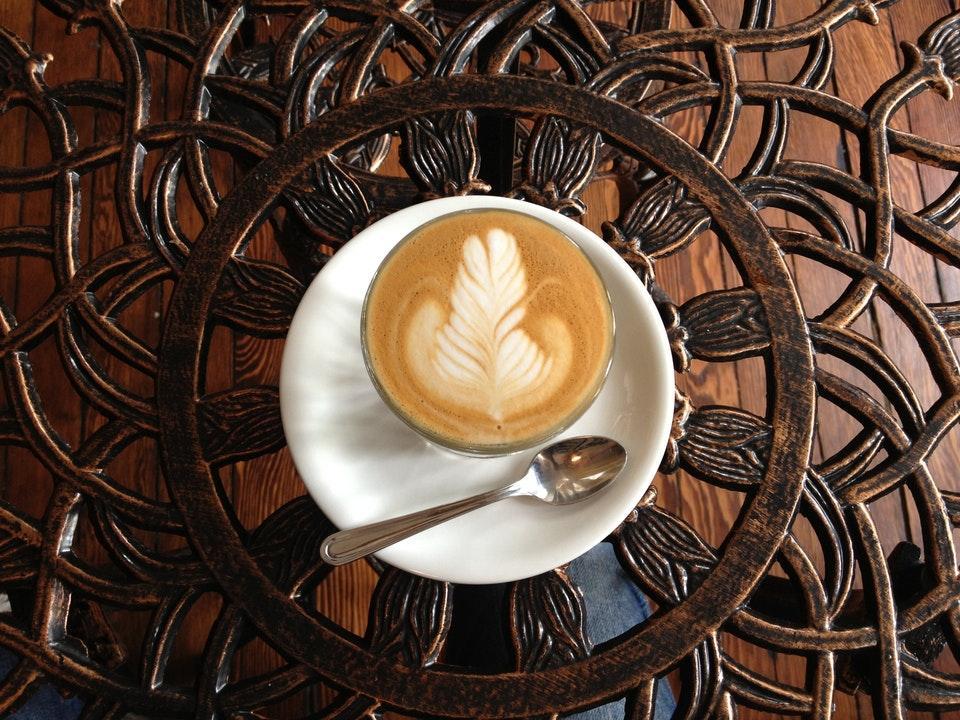 Zack M. // Foursquare
#44. St. Louis, MO
Score: 35.84
Good News Brewing Co., a local beer bar, is opening a coffee shop called Alpha and Omega Roasting. The new spot will also offer coffee-infused beer. For those visiting the Art Foundry in St. Louis, stop into Picasso's.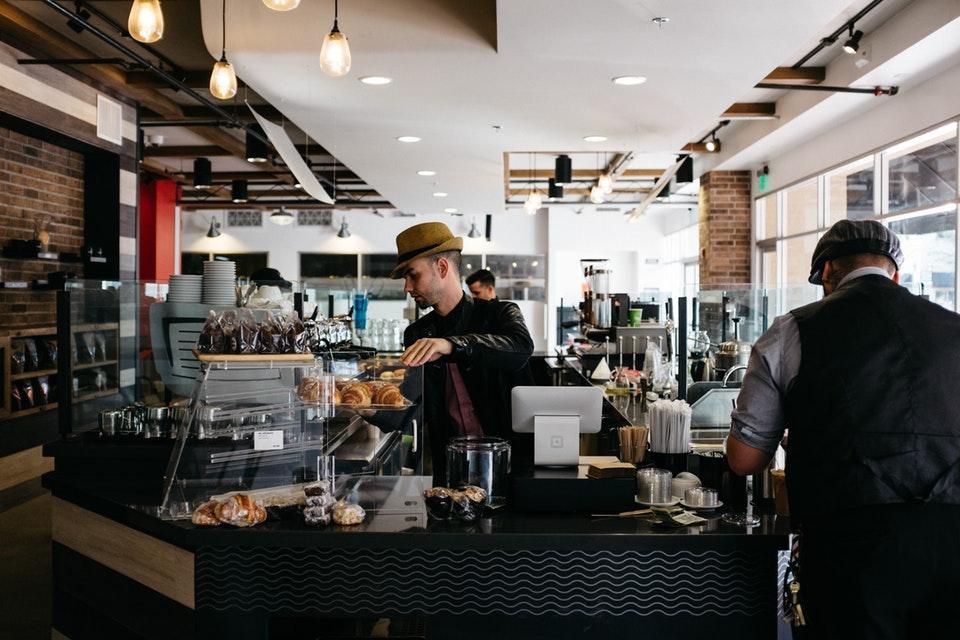 Portola Coffee Roasters // Foursquare
#43. Santa Ana, CA
Score: 35.88
Try the made-from-scratch pastries at Hidden House Coffee. The shop also roasts its own beans. Stop into Coffee Muse for a pour-over or cold brew.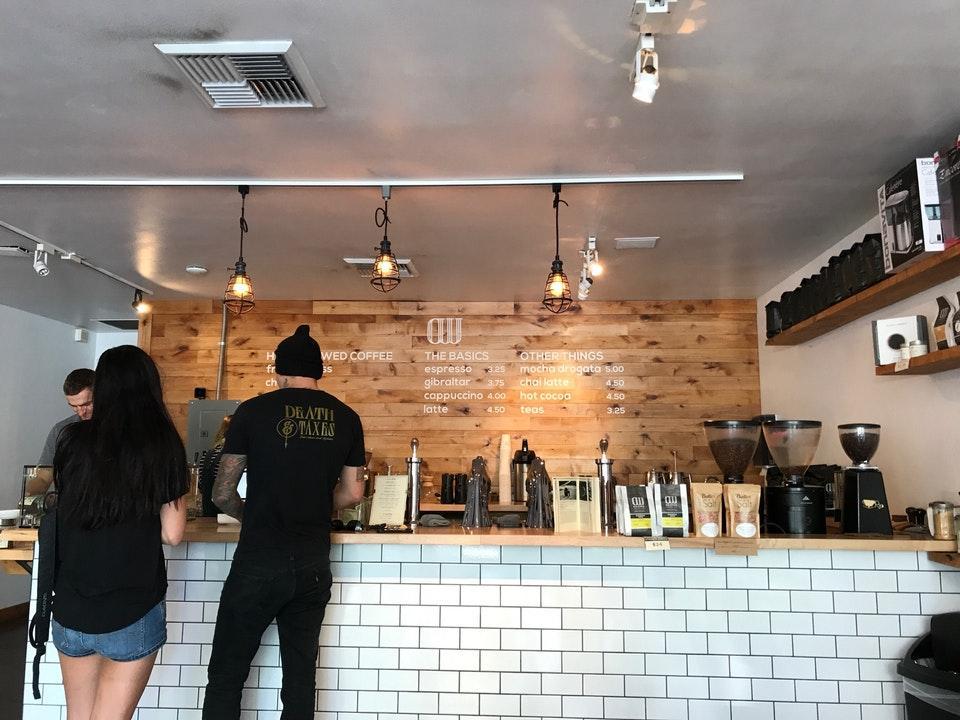 Jarrod B. // Foursquare
#42. Reno, NV
The Biggest Little City in the World might not be famous for its coffee, but visitors can check out Global Coffee in the Basement Marketplace, a collaborative hall where retail and food come together.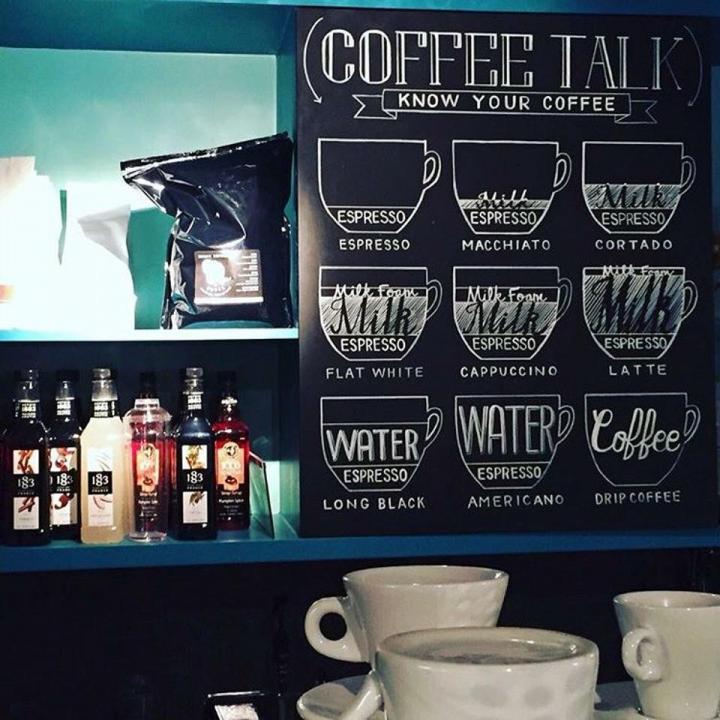 The Lovell Group // Foursquare
#41. Dallas, TX
Score: 36.03
Texas may be famous for its barbecue, but the paleo or gluten-free Texan should stop by BIRD Bakery for a snack with their coffee. Other local favorites include Houndstooth, Royal Blue Grocery, and Mudsmith.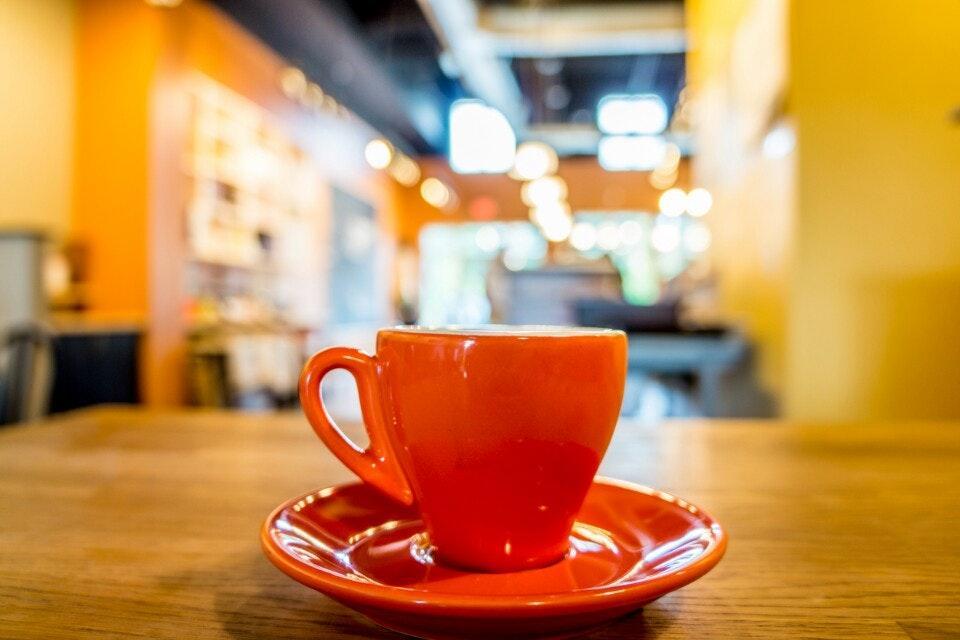 Bob F. // Foursquare
#40. Raleigh, NC
Score: 36.56
Raleigh is home to Slingshot Coffee Co., creators of one of the country's best-known bottled cold brews. Slingshot now offers coffee sodas in black cherry cola and citrus vanilla cream.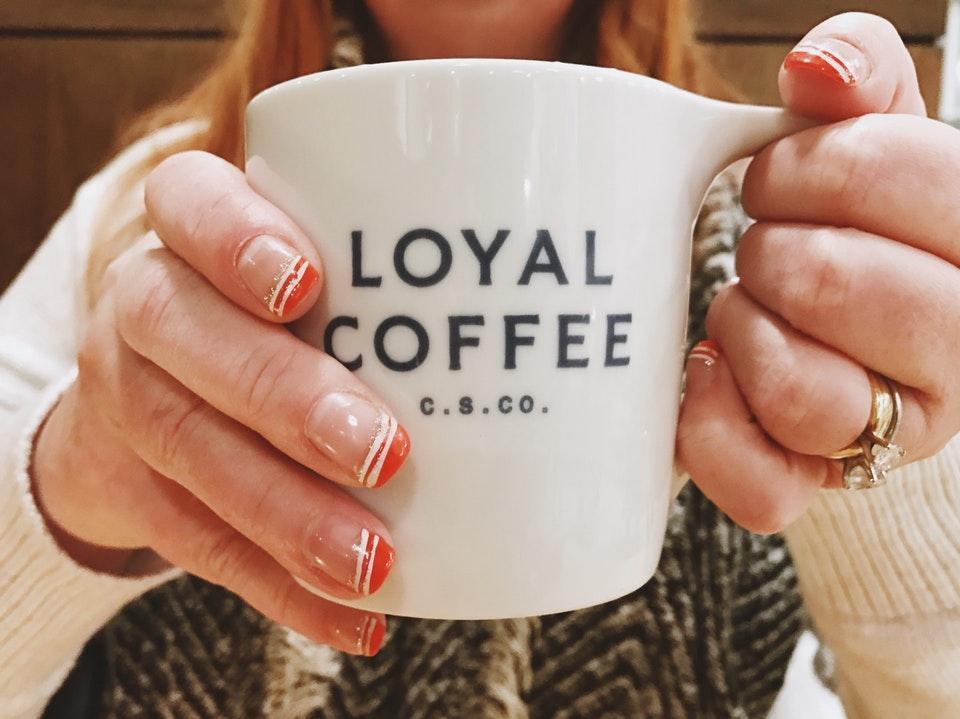 Heather M. // Foursquare
#39. Colorado Springs, CO
Score: 36.61
To sample some local beans, head to Kawa Coffee. They source their coffee from High Rise Roasters in Colorado Springs and Cat and Cloud Coffee in Santa Cruz, California.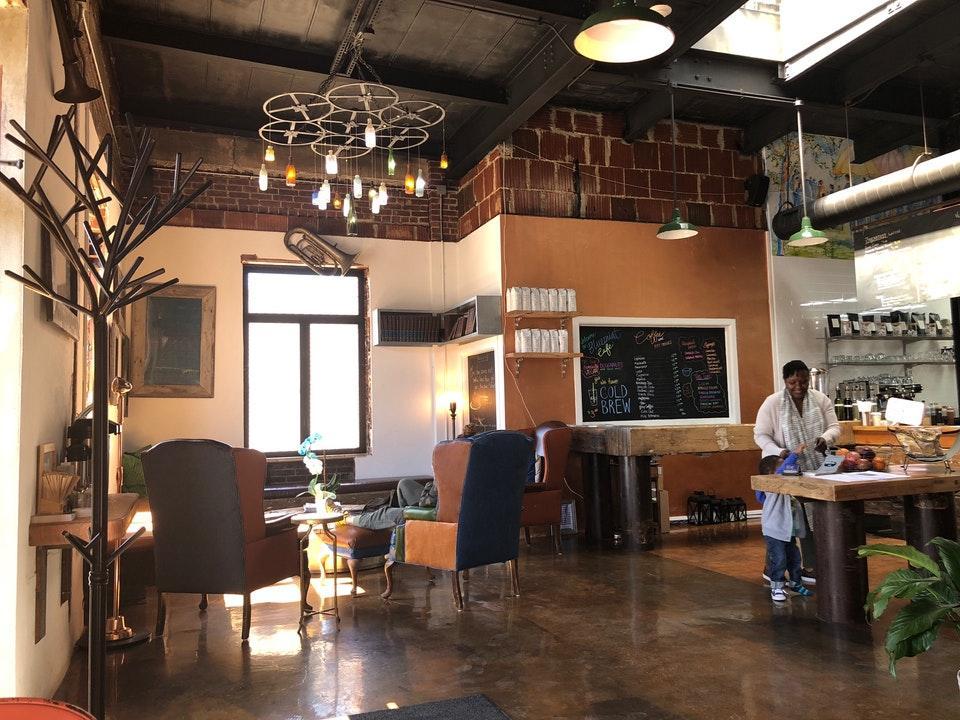 Adrienne P. // Foursquare
#38. Newark, NJ
Score: 36.66
Newark ranked #1 among the cities with the most adult coffee drinkers. For those who want some history with their morning latte, visit T.M. Ward, the city's oldest coffee shop. They've been serving coffee since 1869.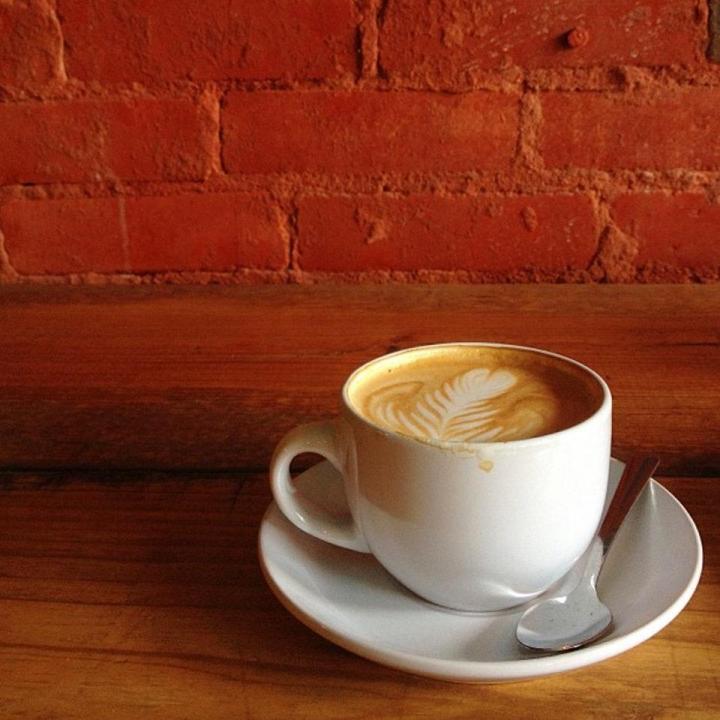 Karen L. // Foursquare
#37. Plano, TX
Score: 36.75
Plano residents like to drink their coffee at home. The city ranked #2 for cities with the highest number of households with coffeemakers. Purchase a pound of beans from Coffee del Rey and the roaster will contribute to the North Texas Bank's "Food 4 Kids" program, which donates backpacks full of food to Plano children in need every Friday during the school year.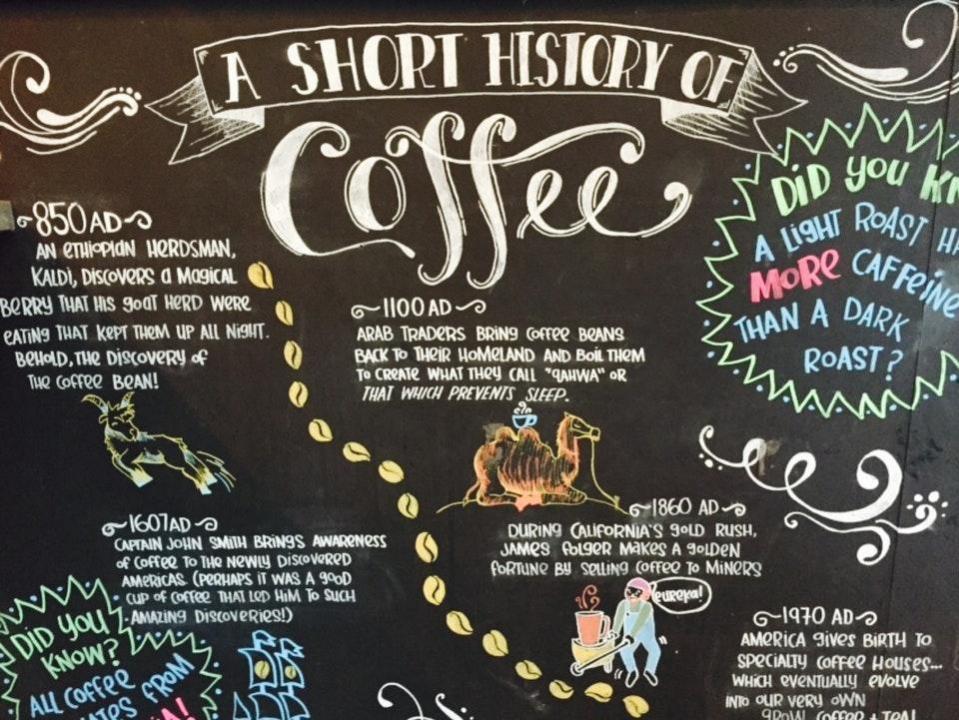 MARiCEL // Foursquare
#36. Anaheim, CA
Score: 38
Visit Grow Coffee + Tea to get a to-go hot coffee, espresso, or latte. For cold options, try a speciality drink like the blended caramel vanilla or frozen peanut butter banana mocha.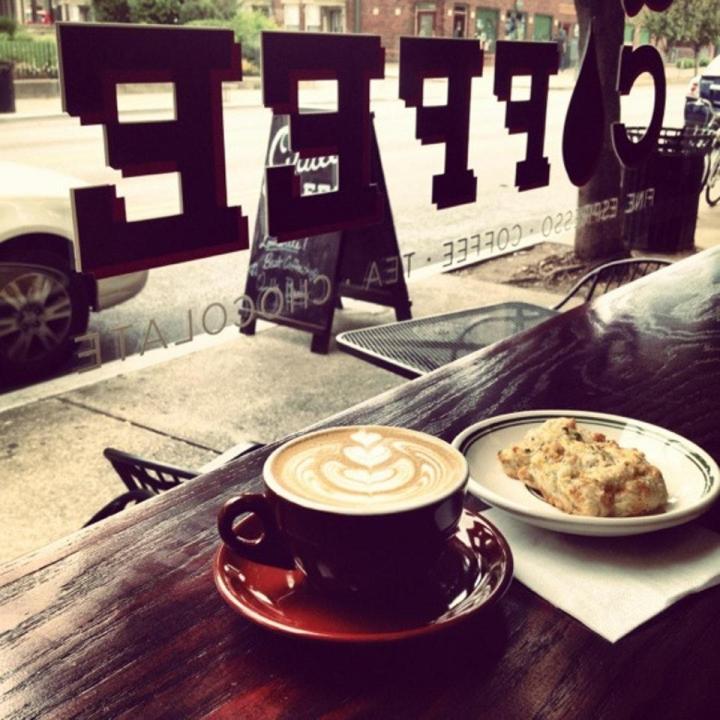 Maureen H. // Foursquare
#35. Louisville, KY
Score: 38.11
Louisville's Good Folks Craft Coffee placed in the top 25 best coffee roasters in America in 2017, according to Men's Health, which found the Day Tripper medium roast "smooth and balanced." Buy a bag wholesale or head to the Please & Thank You cafe to get a cup.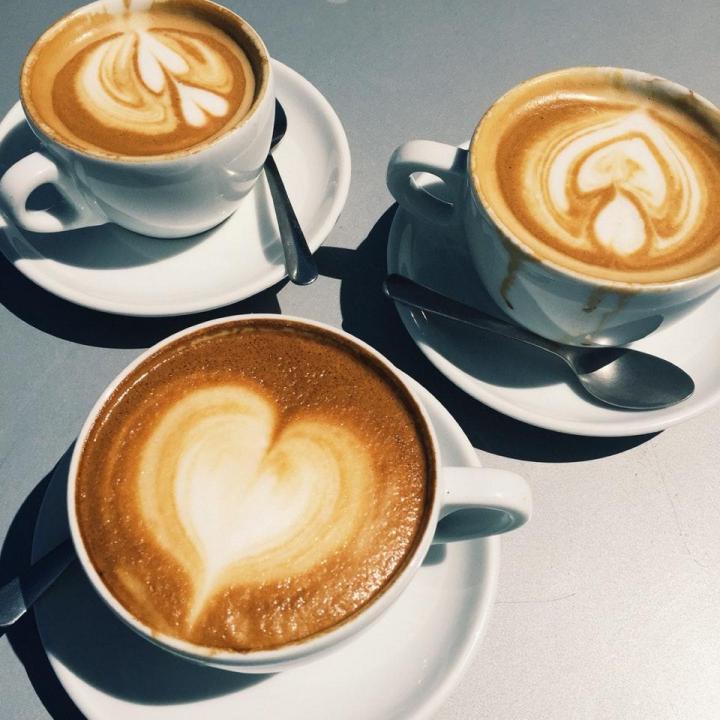 Luke B. // Foursquare
#34. St. Paul, MN
Score: 38.47
From eclectic to chic, St. Paul has a shop for any coffee-lover. For those on the west side, try the Mexican mocha at Amore Coffee. Get the nitro cold brew at Quixotic Coffee in Highland Park. Stop into Cafe Astoria and get a Leah's Happy Place—a latte made with matcha, lavender, and pistachio.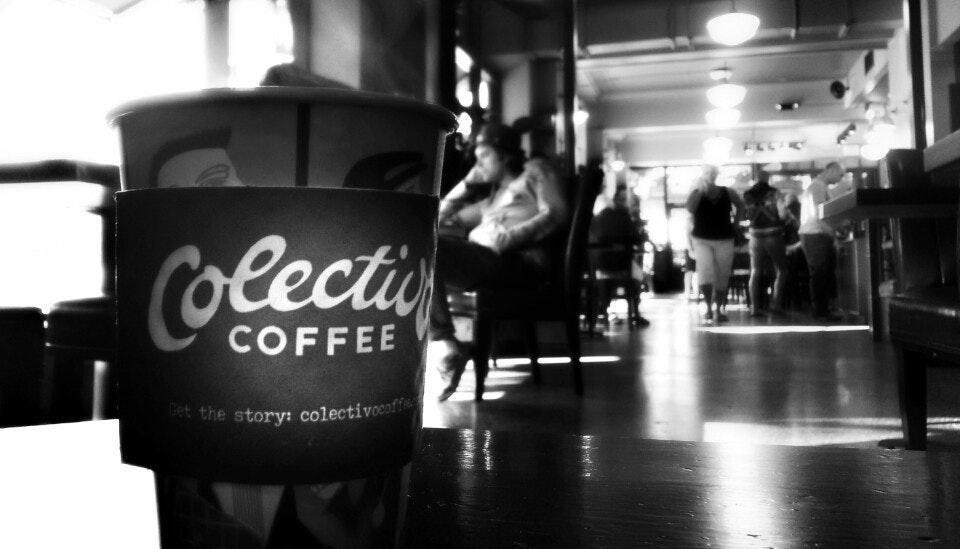 Terrence // Foursquare
#33. Madison, WI
Score: 38.84
This midwestern town is home to the University of Wisconsin. It has plenty of shops to serve the college crowd, but there's no shortage of cafes off-campus either. Bike-lovers can enjoy an espresso while watching a cycling race at Cafe Domestique. Animal product-free food fans can stop by Mother Fool's Coffeehouse to peruse the all-vegan pastry case.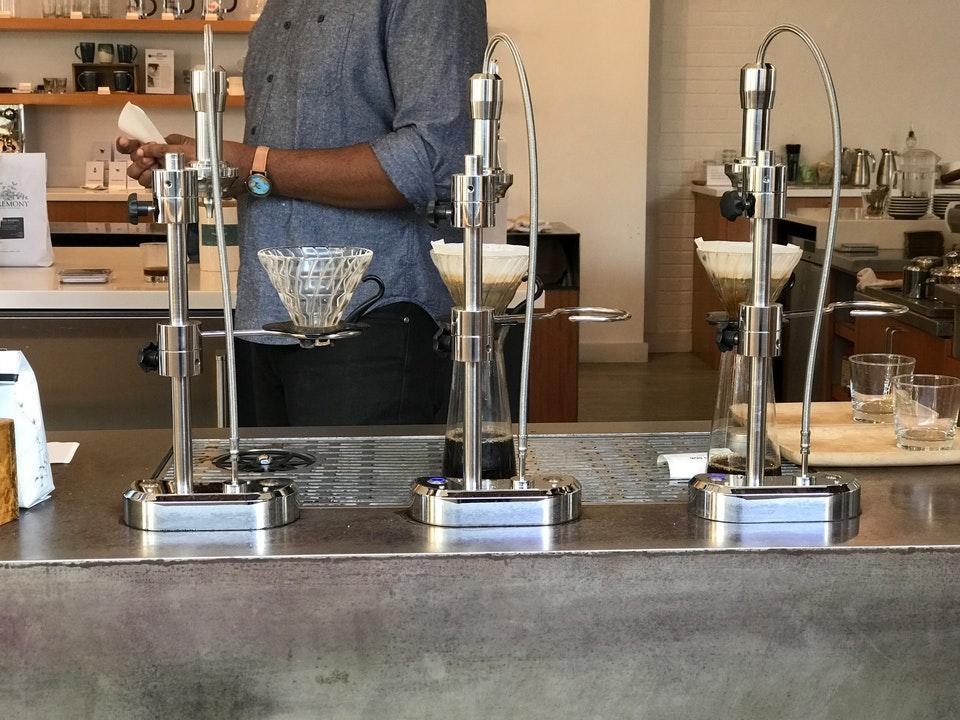 Den R. // Foursquare
#32. Baltimore, MD
Score: 39.01
President Barack Obama once stopped into Charmington's in Baltimore, where customers can fuel up with a regular coffee, or get a honey cardamom or matcha latte. Visit Common Ground in the Hampden neighborhood to sip on coffee made with beans from Annapolis' Ceremony Coffee Roasters and Baltimore's own Zeke Coffee.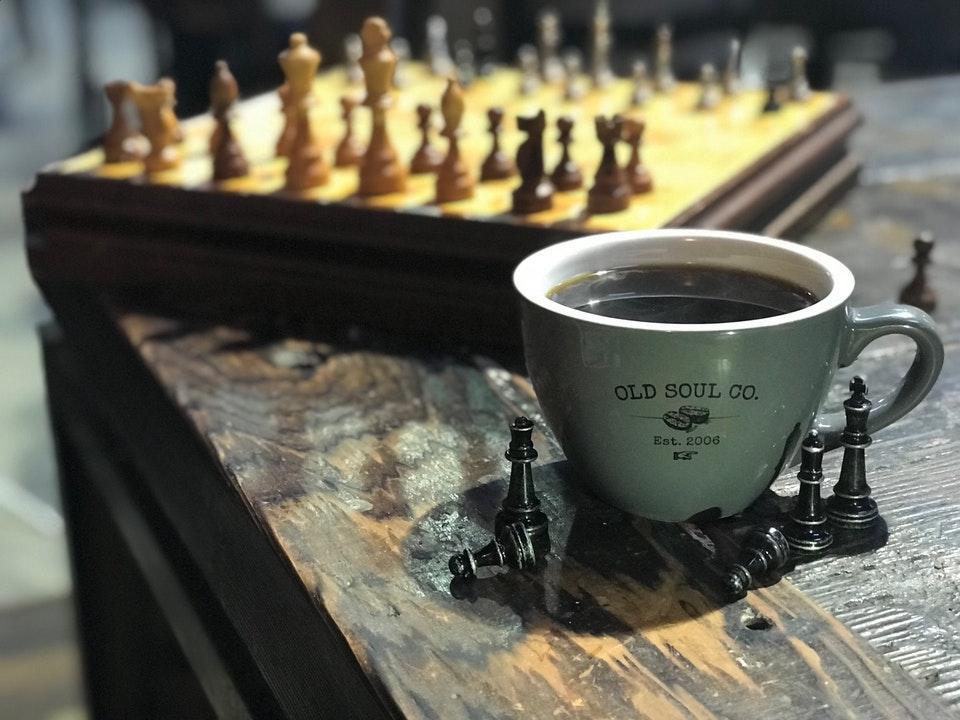 Kathleen N. // Foursquare
#31. Sacramento, CA
Score: 39.12
Sacramento's coffee scene has garnered international attention in recent years. Some of the best locally owned shops include the award-winning Temple Coffee, Broadway Coffee, and The Mill.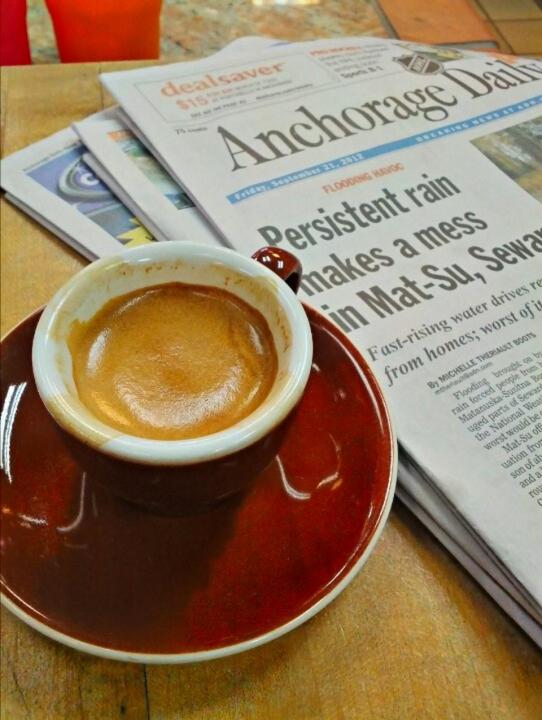 Scott G. // Foursquare
#30. Anchorage, AK
Score: 39.32
In a place where it's dark all the time for two months a year, coffee is a necessity. Try a pour-over at Steamdot or get a cup made with beans from Kaladi Bros. Coffee, a local roastery, at Side Street Espresso.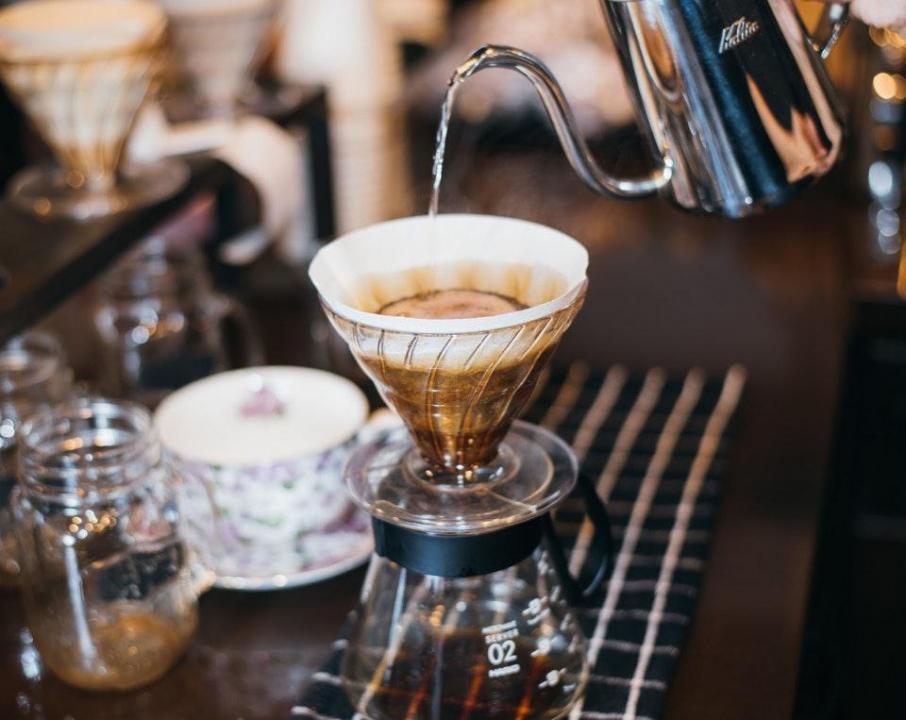 Coffee Tomo Irvine // Foursquare
#29. Irvine, CA
Score: 39.75
Like other California cities, Irvine has no shortage of places to get a caffeine fix. Try a slow-dripped Vietnamese-style craft coffee at at BLKdot Coffee, a cold brew at Cafe Tomo, or the iced sea salt coffee at 85°C Bakery Cafe.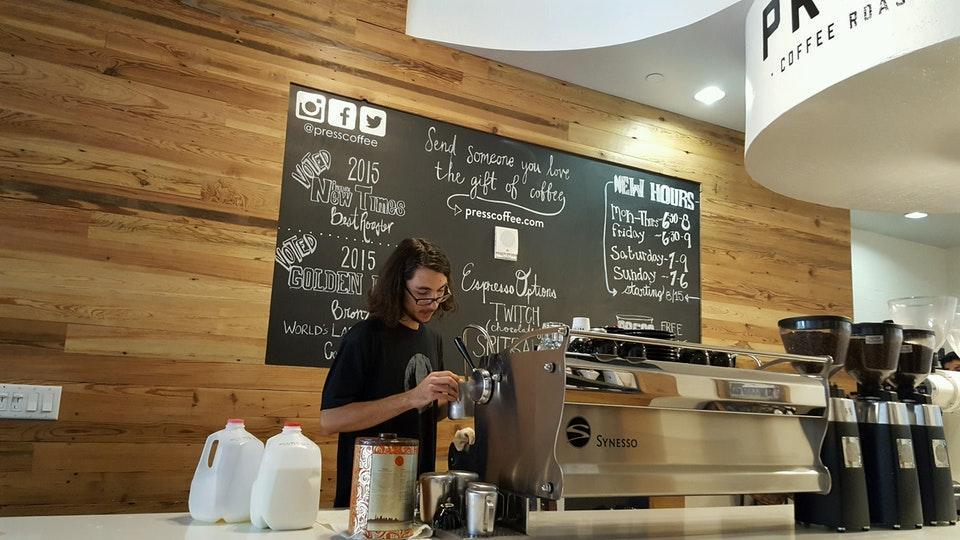 Bruce W. // Foursquare
#28. Scottsdale, AZ
Score: 40.3
This Arizona town has plenty of coffee options. Head to Maverick in Paradise Valley to get some avocado toast along with a cold brew or a cappuccino. Cartel Coffee Lab has a great shop where customers can get a coffee bean subscription sent monthly.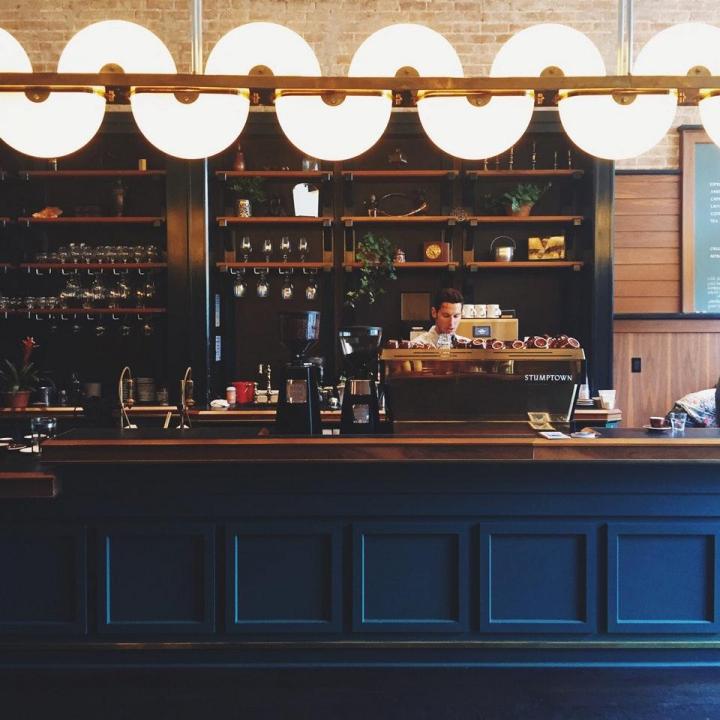 Heather M. // Foursquare
#27. New Orleans, LA
Score: 40.69
New Orleans may have been a little late to the speciality coffee game, but now there are local shops that shouldn't be missed. Congregation Coffee Roasters is a new cafe in Algiers Point that also offers a house beer. Head to Cherry Espresso Bar, run by barista Lauren Fink, for roasted-to-order beans or a fresh cup of coffee.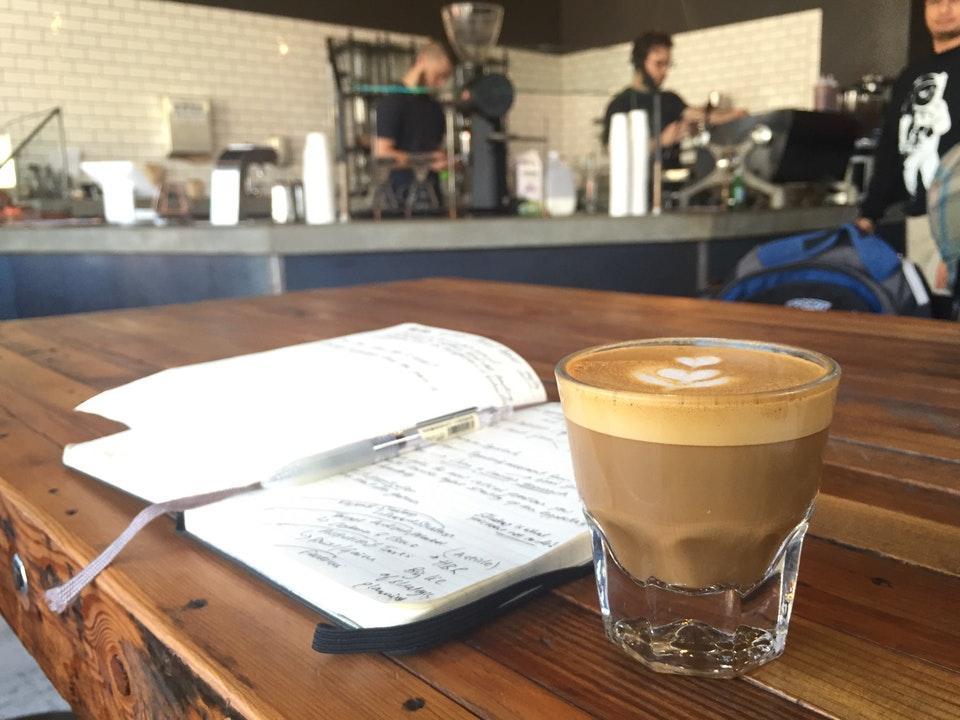 Roank D. // Foursquare
#26. Fremont, CA
Score: 41.26
Fremont spent more on coffee than any other city ranked. The average household shelled out $185 on coffee each year. The city also ranked in the top five for coffee manufacturers per capita. A few roasting companies that call Fremont home include the Mission Coffee Roasting Company, Fremont Coffee Roasting, and Devout Coffee.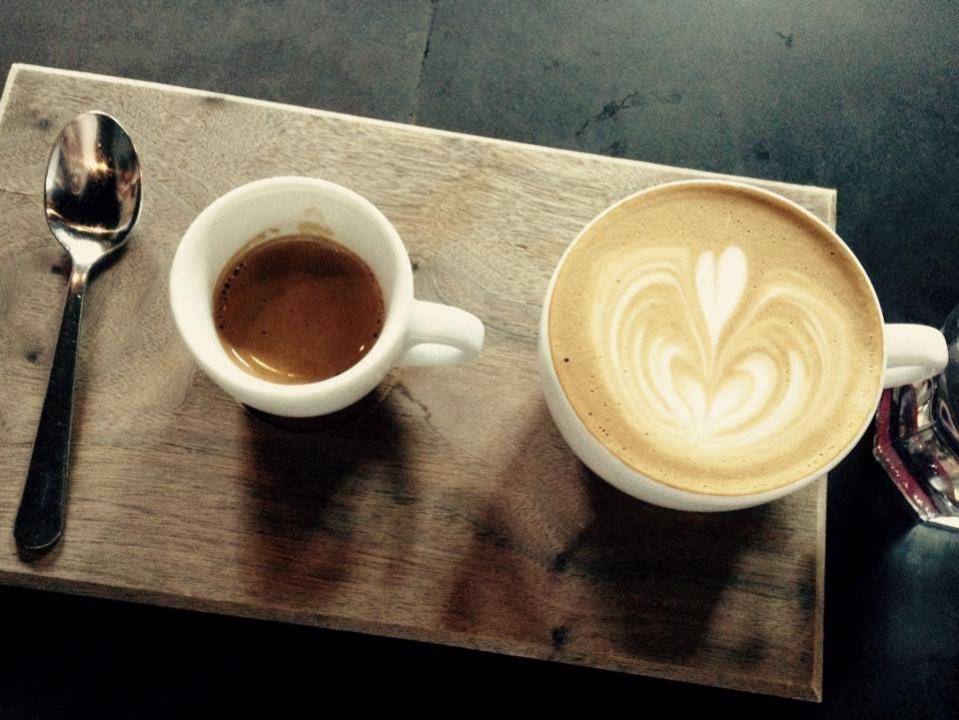 Eleni N. // Foursquare
#25. Houston, TX
Score: 42.26
It's not hard to find a good cup of joe in this Texas town. Local favorites include Al Vetro Coffee & Espresso Bar, Black Hole Coffee House, and AHH Coffee!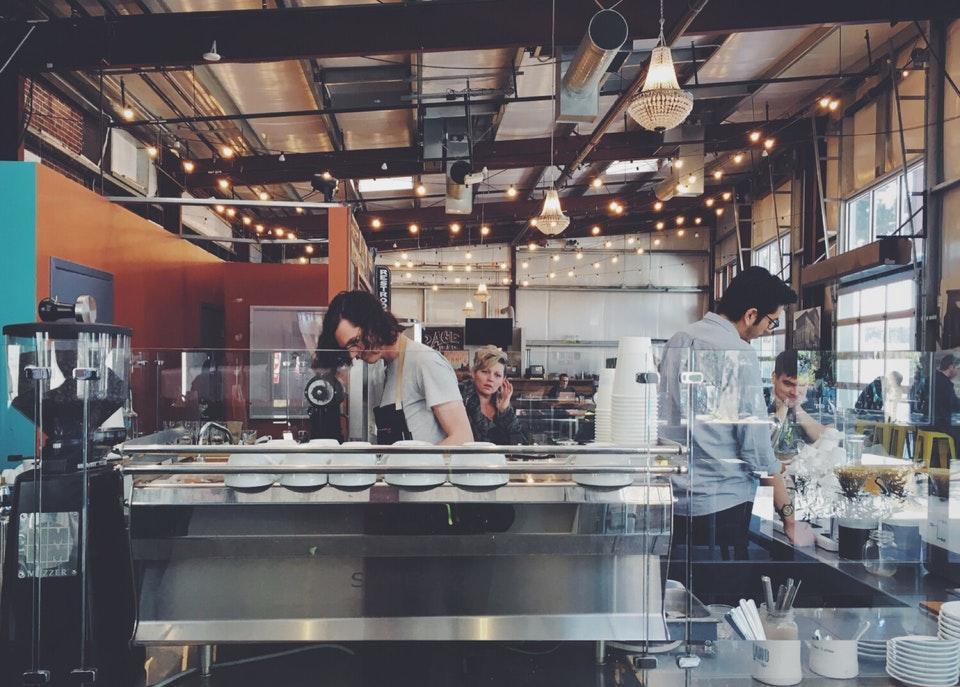 Kate K. // Foursquare
#24. San Jose, CA
Score: 43.36
San Jose ranked #5 for households who spend the most on coffee. For those who want to try something different, visit Voyager Craft Coffee. This eclectic coffee house offers a variety of signature drinks, including the Valencia: espresso, coconut, orange blossom water, vanilla, and milk.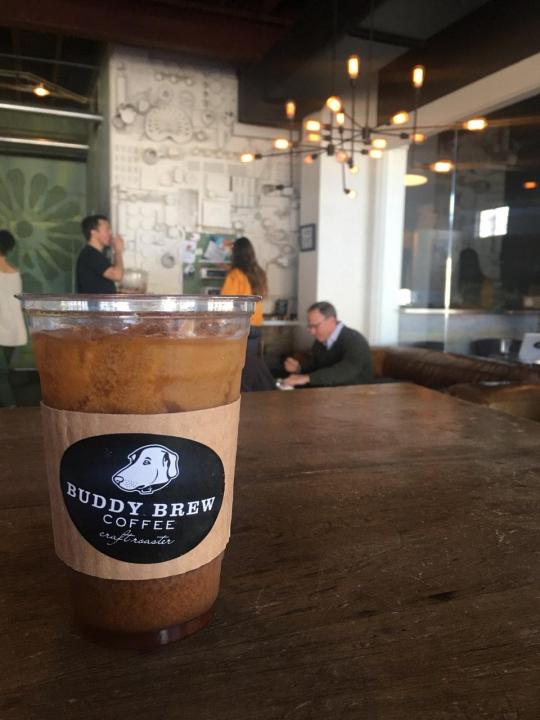 Deanna W. // Foursquare
#23. Tampa, FL
Score: 43.56
Tampa has no shortage of Starbucks locations, but there are a number of local shops to support in the city. Try Sips Speciality Coffee House, Ginger Beard Coffee, and Buddy Brew Coffee.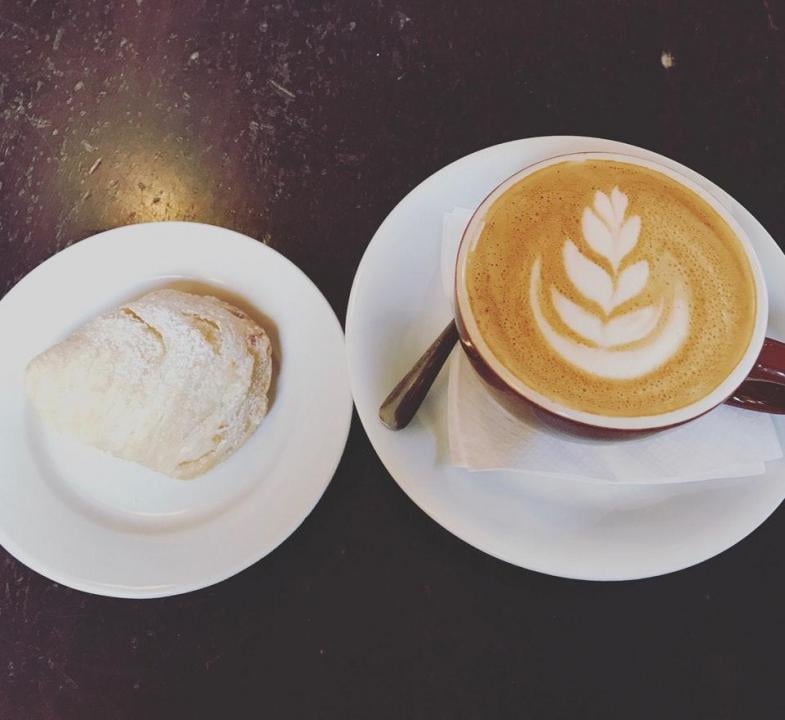 MD // Foursquare
#22. Pittsburgh, PA
Score: 43.77
In 1864, Pittsburgh-born brothers John and Charles Arbuckle started selling pre-roasted coffee by the pound. The Arioso blend, also known as the Original Cowboy Coffee, was the highest-selling American coffee brand for decades. Now that coffee is mainstream, Pittsburgh is teeming with local shops.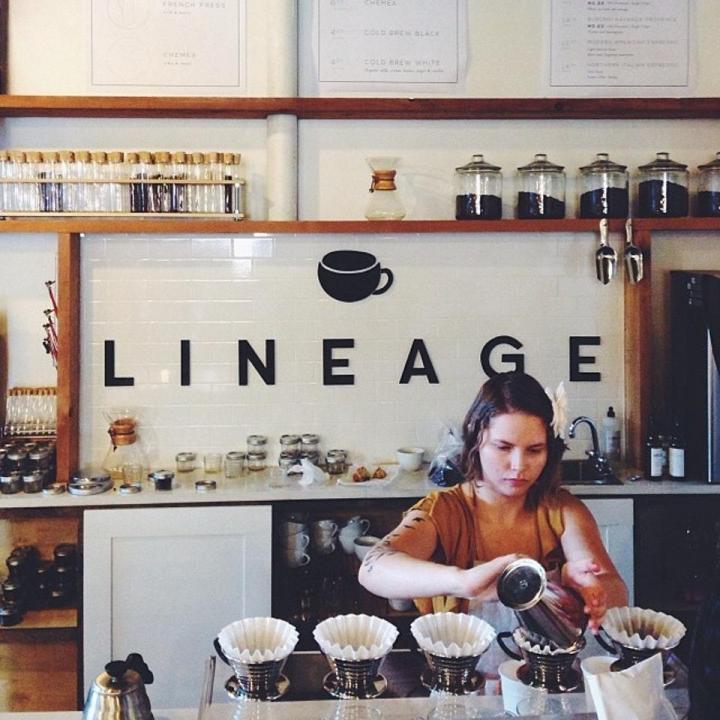 Brice G. // Foursquare
#21. Orlando, FL
Score: 44.22
From indie to artisan, Orlando's coffee shops run the gamut. Head to Ace Cafe Orlando for coffee or cocktails, get a speciality latte at Artisan's Table, or take in open mic night at Austin's Coffee.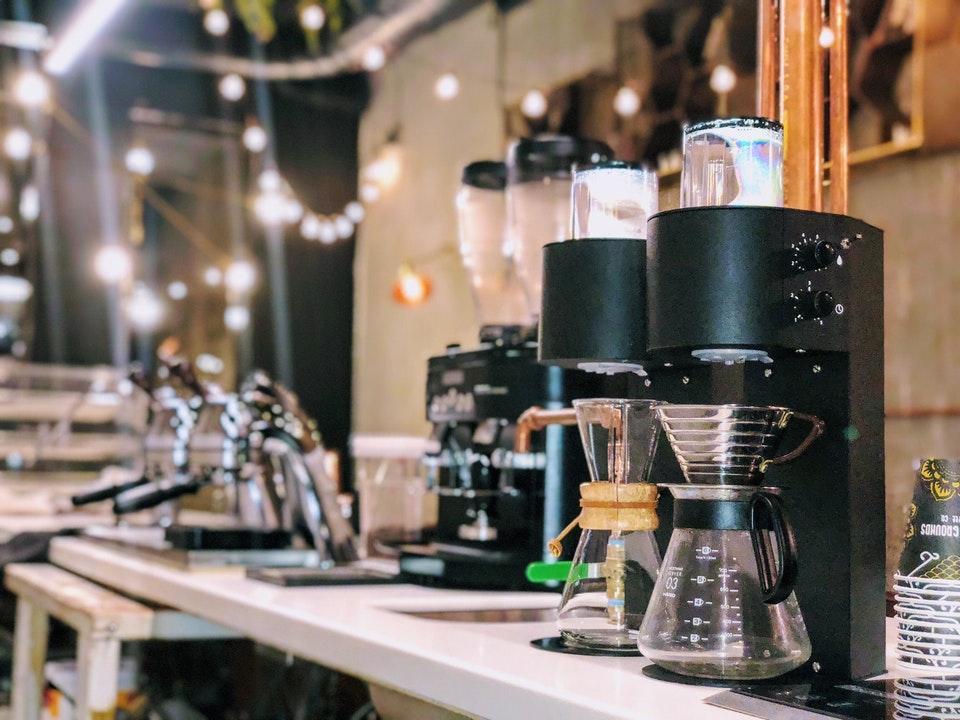 Anand P. // Foursquare
#20. Jersey City, NJ
Score: 44.32
Before taking a walk along the Hudson River, stop into sam a.m. for a cup of Portland's famous Stumptown coffee. The cafe's menu, which changes based on the season, is locally sourced. For a cold brew or a beer, head to Brewshot Cafe.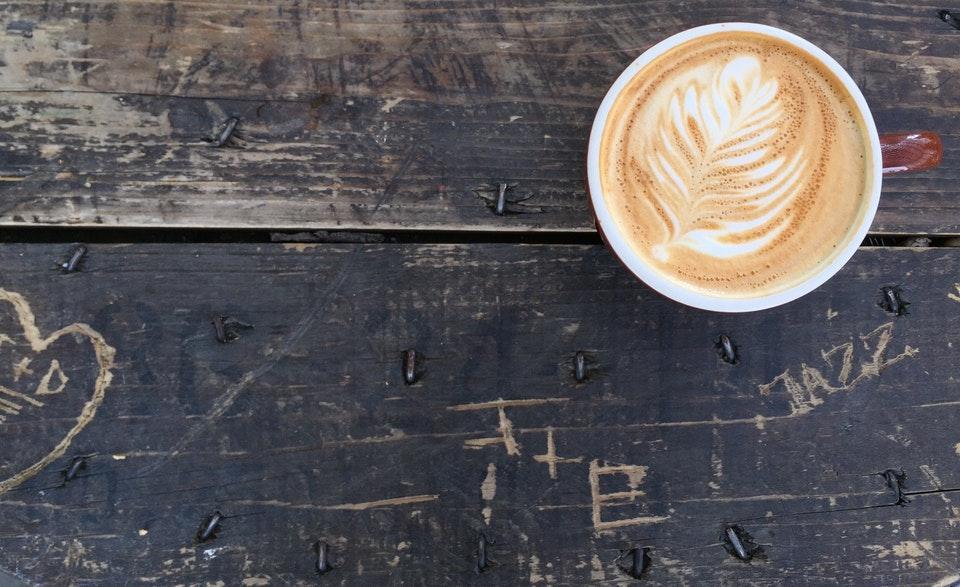 WiLL // Foursquare
#19. Las Vegas, NV
Score: 44.37
Las Vegas is known for its glitz and gambling, but it's not a bad place to get some caffeine, either. Get a bourbon vanilla latte at Aware Coffee & Tea Lounge or try the macadamia nut latte at PublicUs.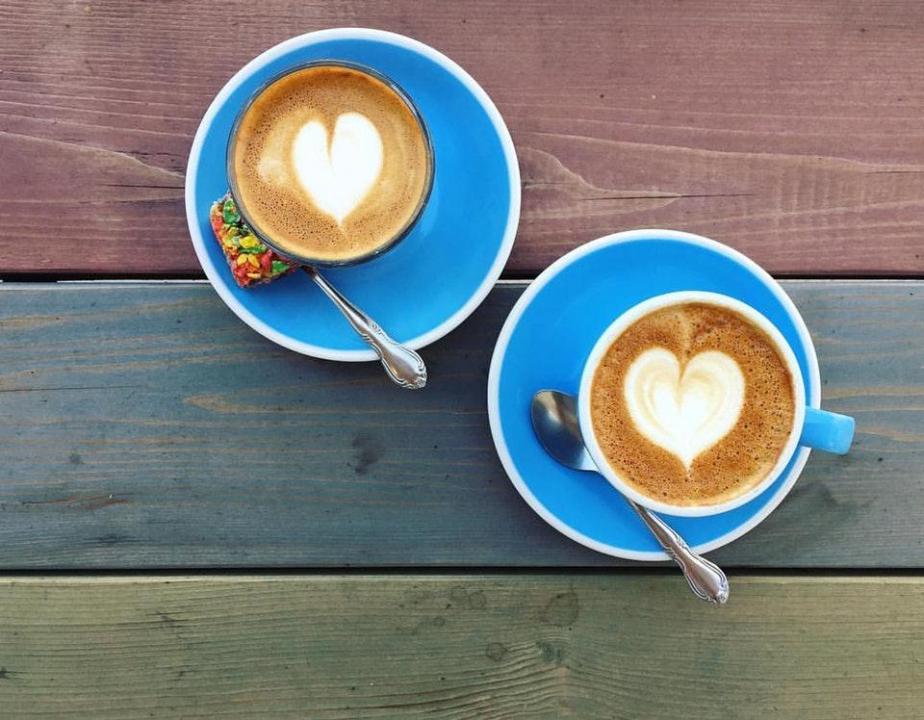 Jessica F. // Foursquare
#18. Austin, TX
Score: 46.57
Since the coffee market here isn't too saturated, Austin is a good place to start a coffee shop. It's also a fun place to be a barista. Starting in 2009, the Austin Coffee Society started a monthly latte art competition called "Thursday Night Throwdown." Not interested in coffee art? Get a cup of coffee at local favorites Houndstooth Coffee, which has a few locations, or Fleet Coffee, a new shop that opened in 2016.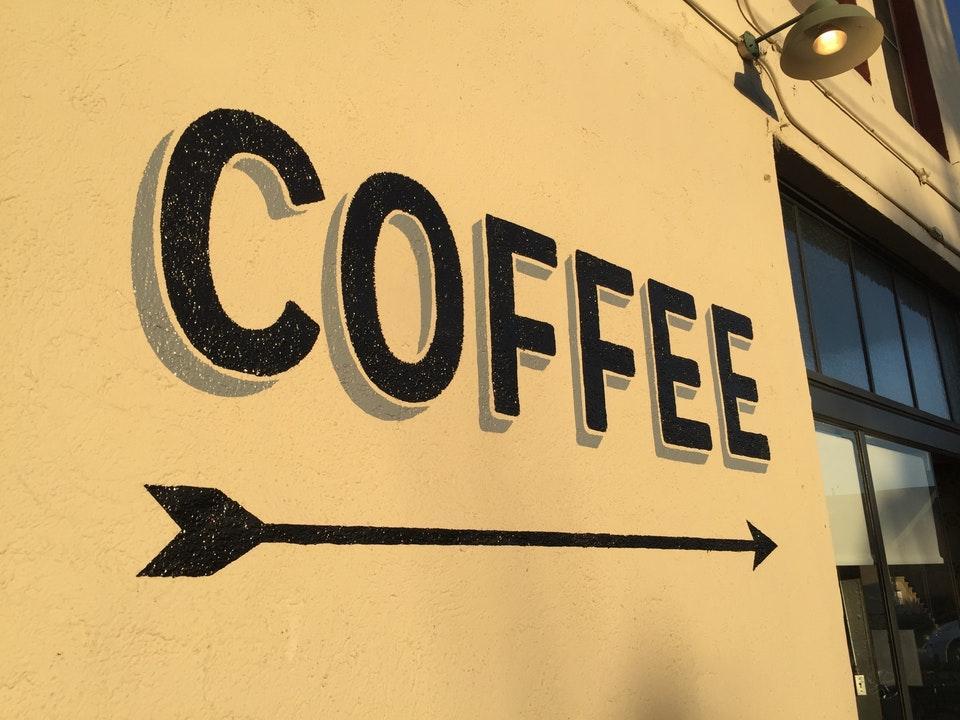 Gina P. // Foursquare
#17. Long Beach, CA
Score: 46.91
There is a long list of coffee shops that get high marks in Long Beach. Recreational Coffee serves the downtown crowd. For those in in the Carroll Park neighborhood, head to Portfolio Coffeehouse. In California Heights? Stop by Steelhead.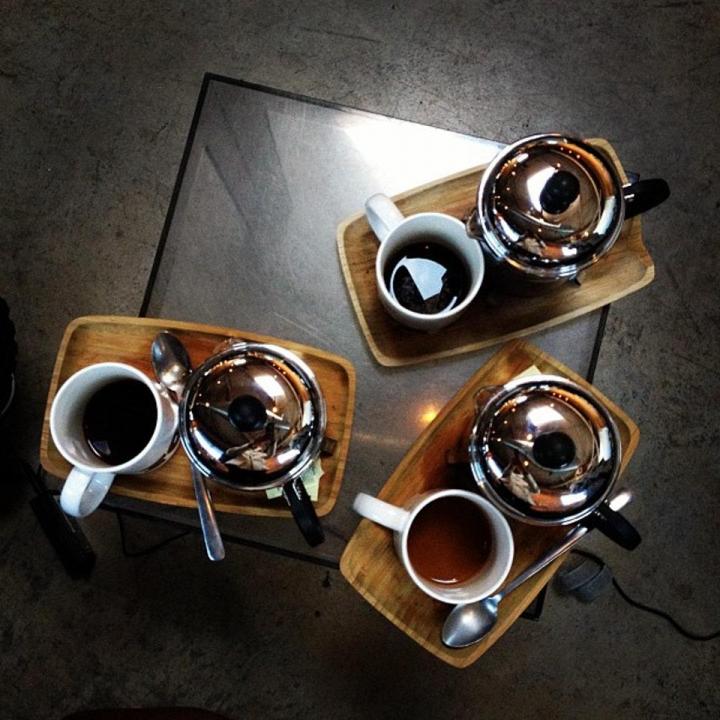 Katie M. // Foursquare
#16. Atlanta, GA
Score: 47.19
Midtown's Cafe Intermezzo, which opened in 1971, offers a European-style coffee experience. Dancing Goats Coffee Bar brings a little bit of the Pacific Northwest to the South. The coffee comes from Washington-based Batdorf & Bronson Coffee Roasters, which opened its Atlanta location in 1994.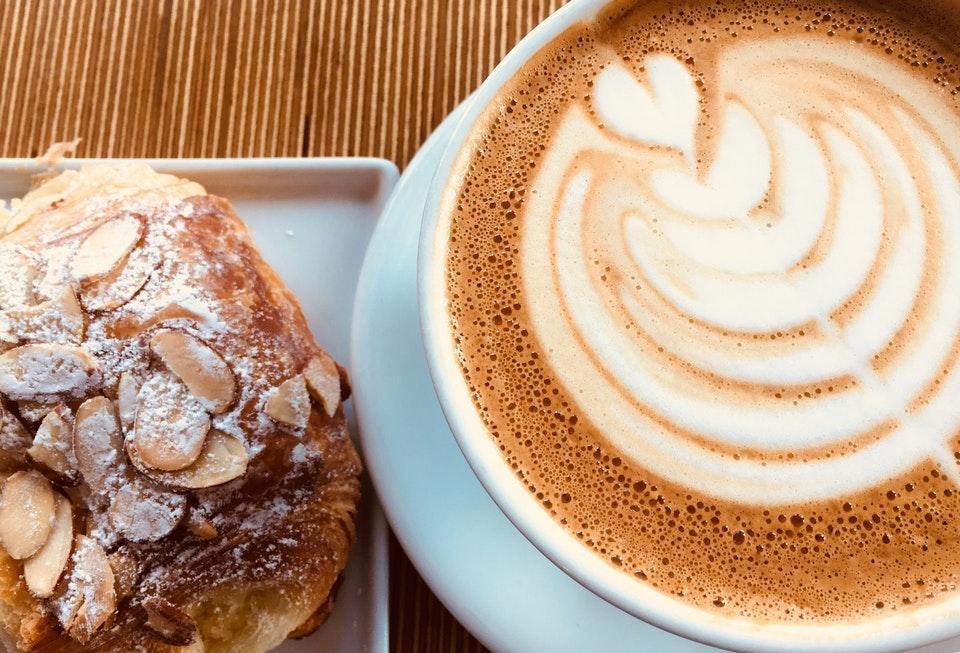 Dean C. // Foursquare
#15. Miami, FL
Score: 47.36
Miami is popular for its nightlife, which means people need good places to caffeinate in the morning. At the nationally acclaimed All Day, customers can try a "cupping"—a flight of three coffees. Eternity Coffee Roasters also offers a samples of their blends.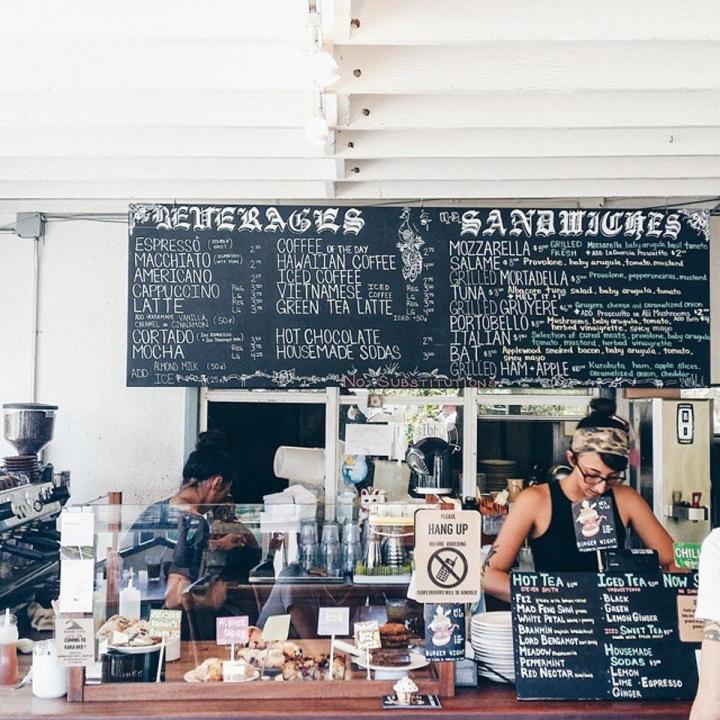 Taishi F. // Foursquare
#14. Honolulu, HI
Score: 48
Hawaii is famous for its Kona coffee, which is grown on the Big Island. While caffeine-seekers can find Kona blends in Honolulu, the Hawaiian city also offers blends outside of its state. Morning Glass Coffee uses beans from San Francisco's Four Barrel along with some from Portland's Coava. Brue Bar uses beans from Santa Cruz's Verve.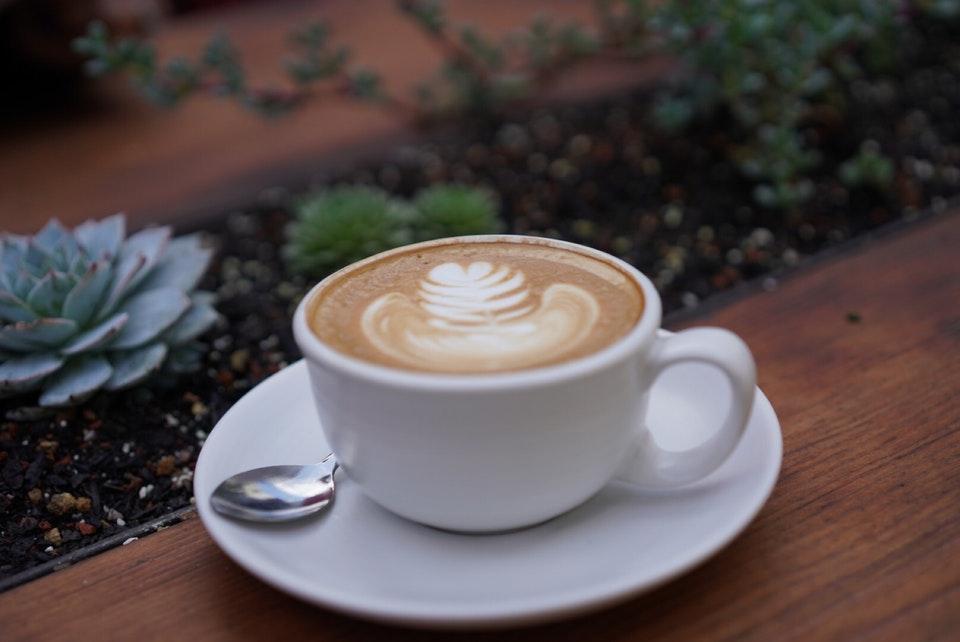 Wilfred W. // Foursquare
#13. Oakland, CA
Score: 49.65
Blue Bottle Coffee, the high-end brand recently bought by Nestle, started in Oakland in the early 2000s. The coffee chain now has locations in San Francisco, Los Angeles, New York, Washington D.C., and Tokyo.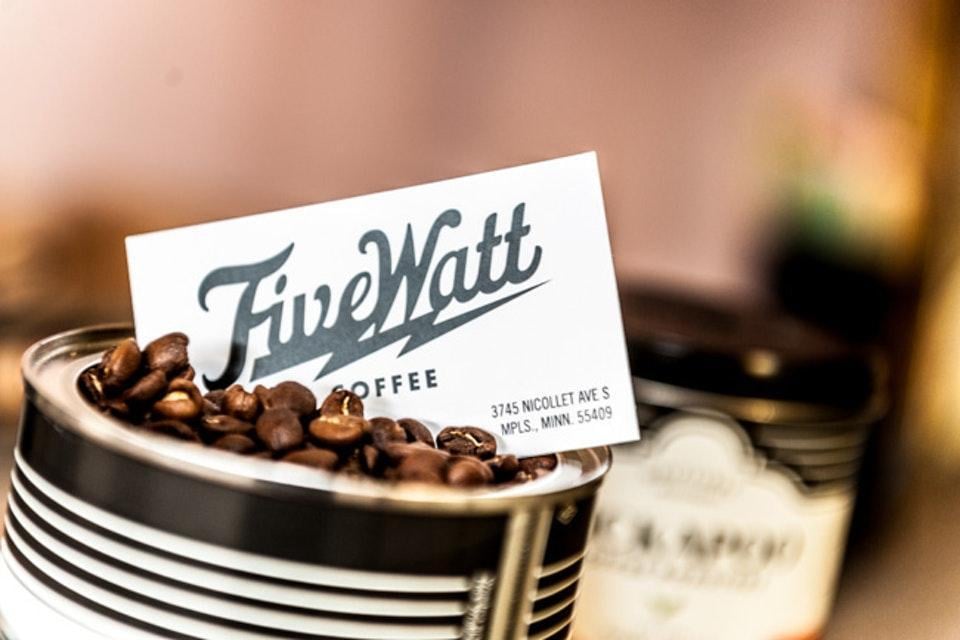 Heavy Table // Foursquare
#12. Minneapolis, MN
Score: 52.83
The Minneapolis coffee scene has a little something for everyone. Cat-lovers can get a fresh cup while pondering a feline adoption at The Cafe Meow. People who need to get bike gear along with their coffee can stop into Angry Catfish.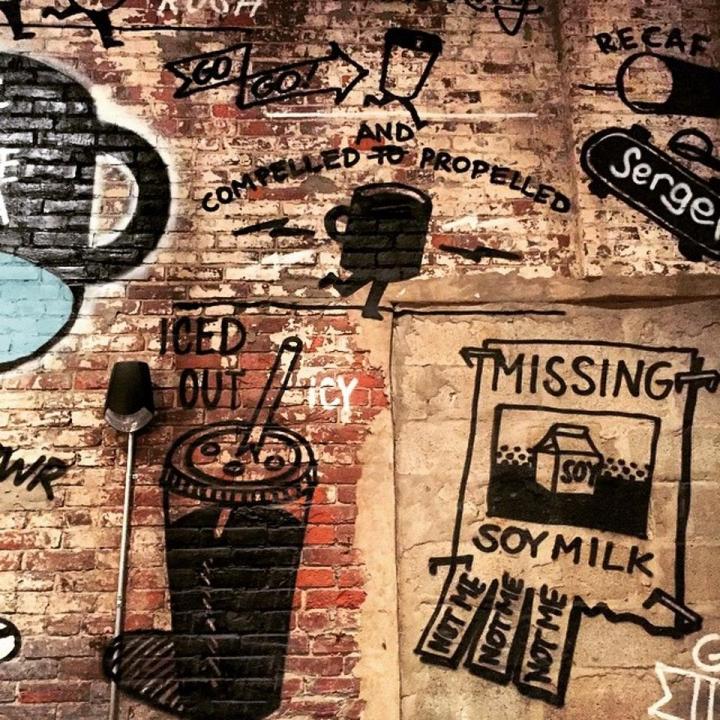 Kevin B. // Foursquare
#11. Philadelphia, PA
Score: 52.97
Philadelphia's first coffee house opened in 1702. The coffee chain La Colombe started in the city in the mid-1990s. Now, coffee lovers can take their pick from artisanal coffee shops, but if you just want the best no-frills cup of coffee in town, head to Wawa.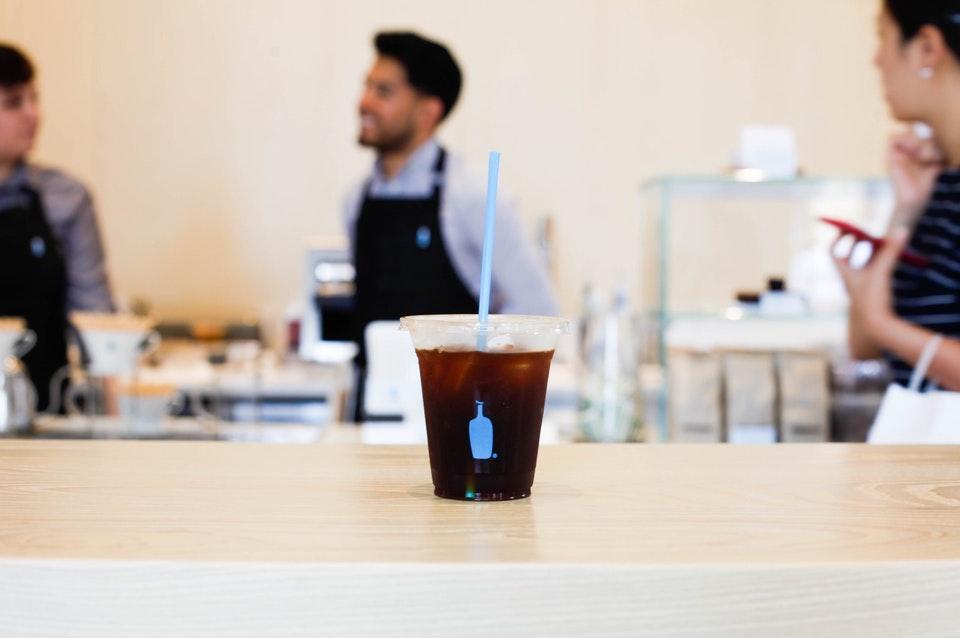 Victor N. // Foursquare
#10. Washington, D.C.
Score: 53.2
While Washington, D.C. doesn't have the coffee cred of Portland or Seattle, it's still a good scene for coffee shops. For a straightforward shop, try Grace Street in Georgetown. They roast their beans on-site.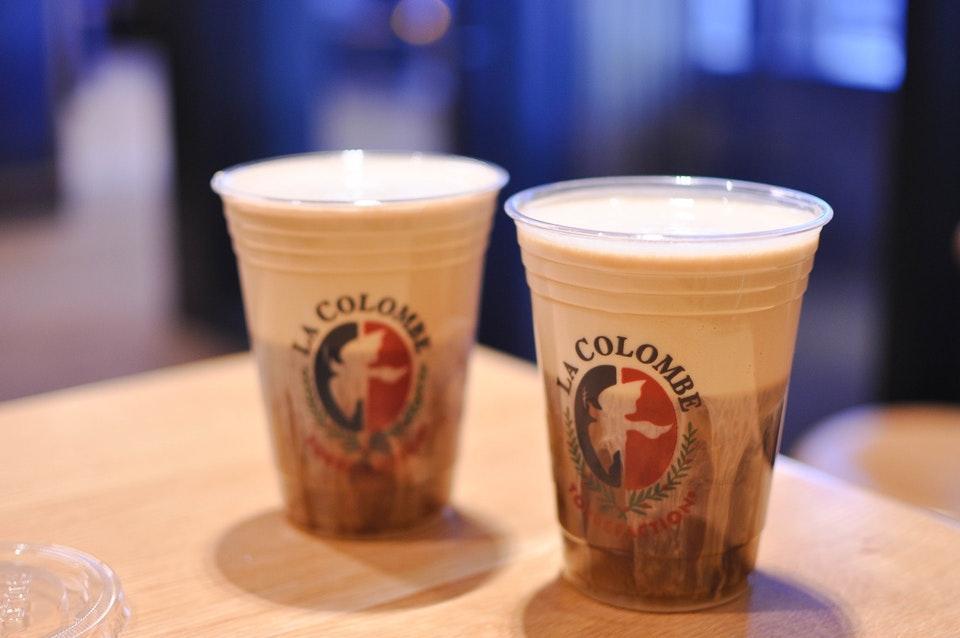 Eileen // Foursquare
#9. Boston, MA
Score: 53.31
The Boston Tea Party of 1773 is often said to be the point in history when Americans officially switched to coffee. In 1916, the New England Tea & Coffee Company started in Boston. In 2018, Boston Magazine named Render the best coffee shop in the city.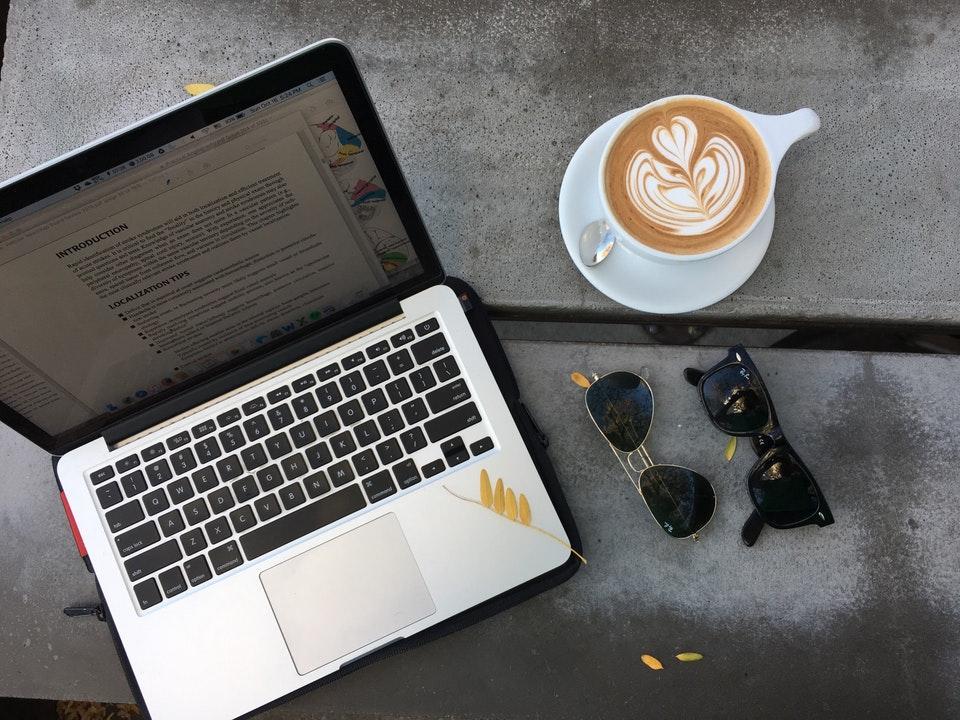 Daniel.MD // Foursquare
#8. Denver, CO
Score: 53.45
Denver has grown quickly over the past decade, which makes it no surprise they're a hot spot for coffee. Drink up in an industrial setting at Corvus Coffee Roasters, or sample coffees from around the world at Novo Coffee.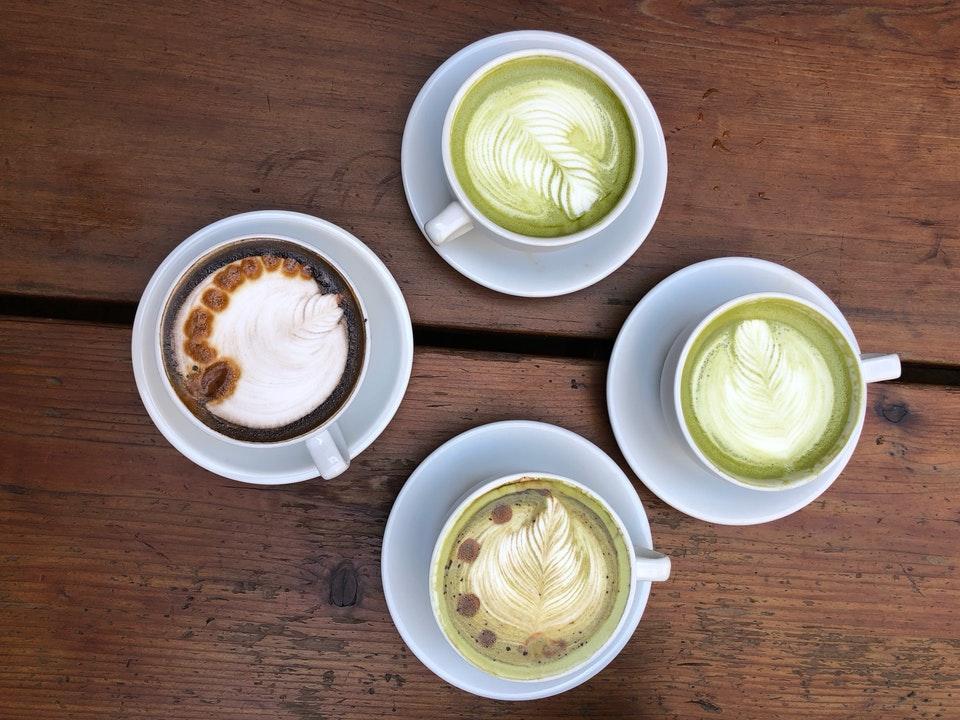 Kelley C. // Foursquare
#7. Chicago, IL
Score: 57.45
The Windy City may be known for its deep-dish pizza, but it's ranked #3 for most donut shops. It's also making a name for itself in with third-wave coffee favorites Intelligentsia Coffee, recently acquired by Peet's Coffee & Tea, and Dark Matter, which was featured on the Netflix show "Easy."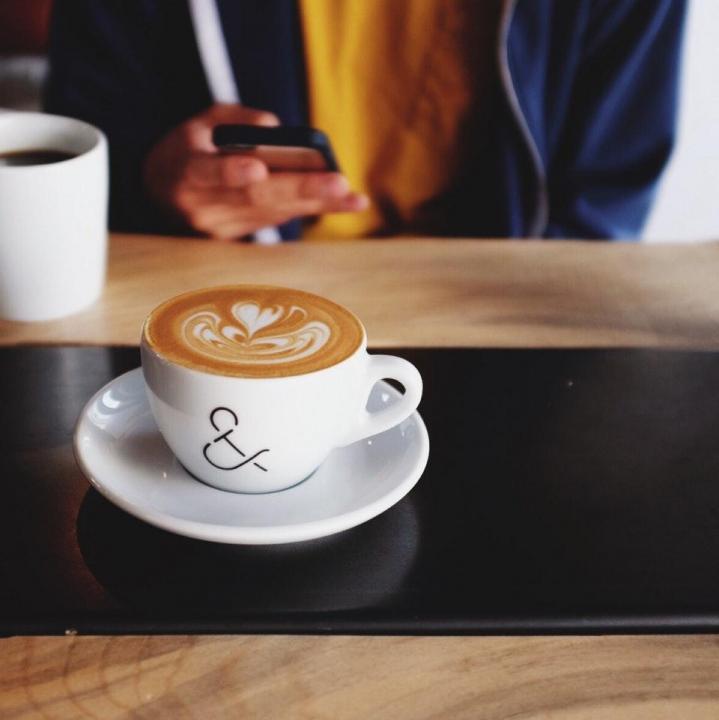 Joey B. // Foursquare
#6. San Diego, CA
Score: 57.78
San Diego has its share of third-wave shops to choose from. Try the vanilla-laced Americano at Better Buzz Coffee Roaster, or keep it simple with a coffee or espresso at Coffee Hub & Cafe.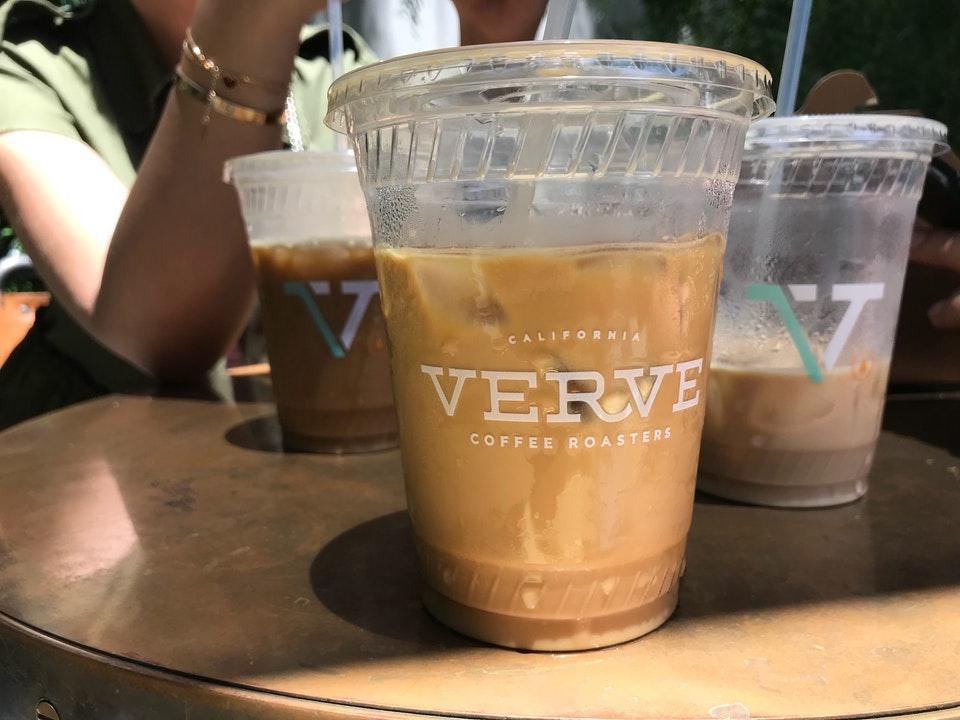 Lama M. // Foursquare
#5. Los Angeles, CA
Score: 61.86
Coffee Bean & Tea Leaf started in Los Angeles in 1963. The city recently became home to an LGBTQ-focused coffee shop called Cuties Coffee. Other local favorites include Go Get Em Tiger, Dinosaur Coffee, and Civil Coffee.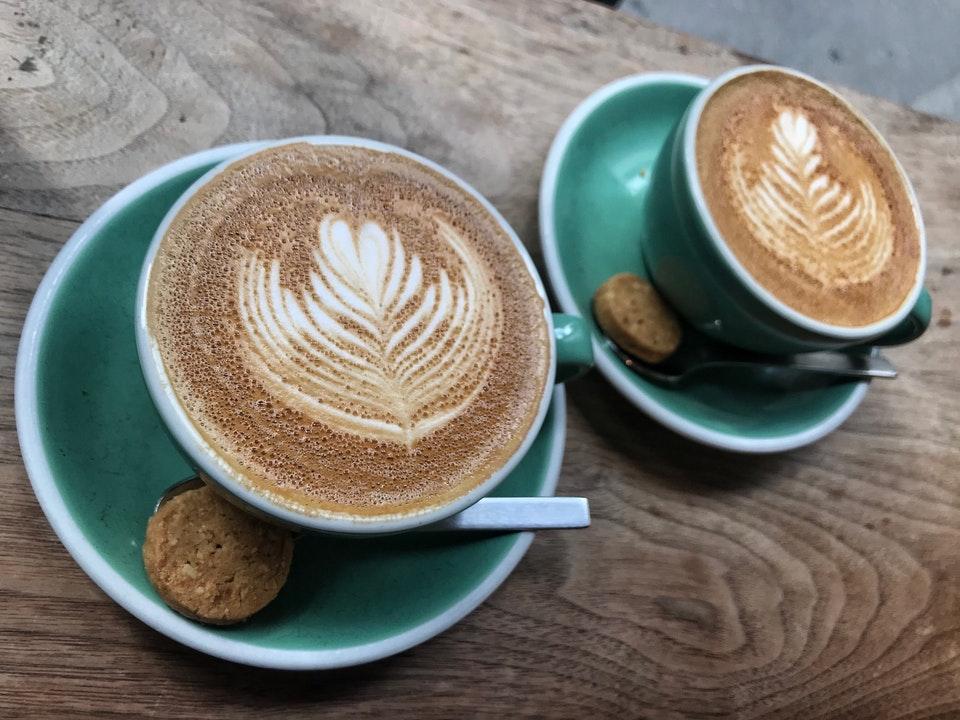 Hana K. // Foursquare
#4. New York, NY
Score: 64.74
New York, the city famous for the blue and white Greek coffee cups emblazoned with "We Are Happy to Serve You," grabs the top spot for most coffee shops and donut shops. It comes it at #3 for most adult coffee drinkers. For those interested in a chic setting, try the flat white at Happy Bones in Little Italy. Head to Caffe Reggio to get coffee with a little history behind it: the cafe opened in Greenwich Village in 1929.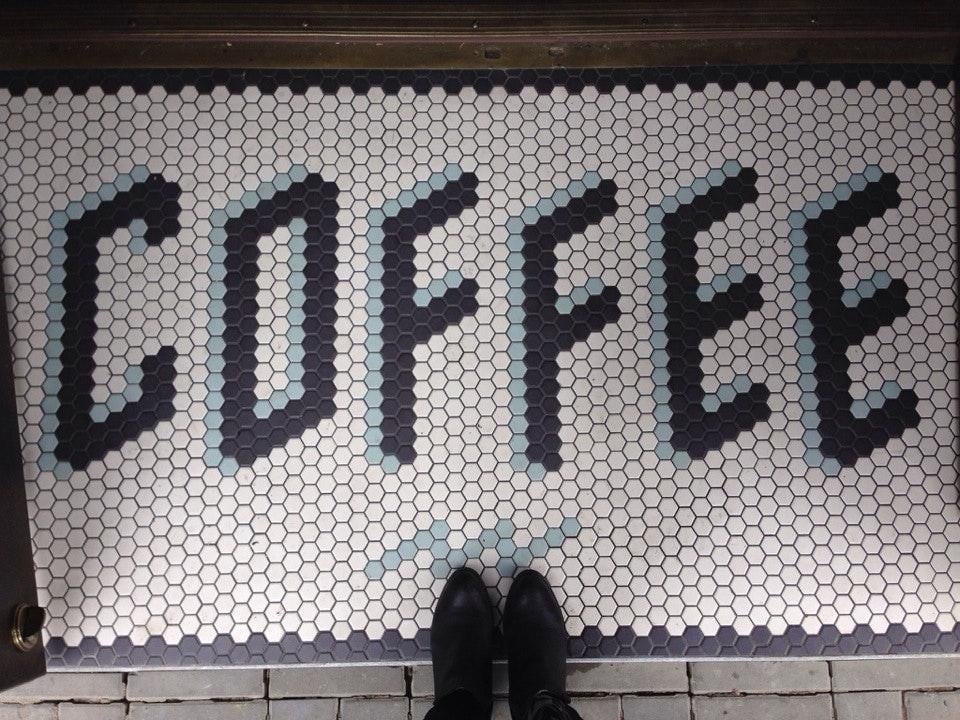 June K. // Foursquare
#3. San Francisco, CA
Score: 65.99
San Francisco households spend the third-highest amount on coffee each month. The city also ranks in the top five for most coffee shops and manufacturers. Folgers, Hills Bros., Philz Coffee, and Peet's Coffee & Tea all started in the Bay Area, a place that loves to support their local coffee shops. Check out the offerings at Four Barrel, considered some of the best coffee in the country. Andytown Coffee Roasters is another favorite.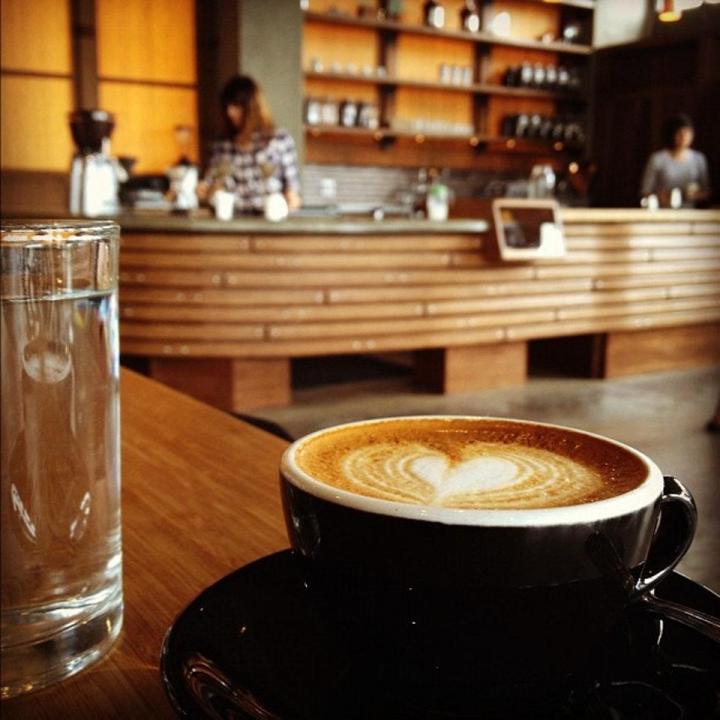 Jacob G. // Foursquare
#2. Portland, OR
Score: 67.04
This Pacific Northwest destination ranks second for most coffee and tea manufacturers. It has the fourth-highest concentration of coffee shops, and is fourth for most affordable. Portland's Stumptown Coffee Roasters, which first opened in 1999, can now be found in Chicago, L.A., and New York. The roaster was bought by major coffee retailer Peet's Coffee & Tea in 2015.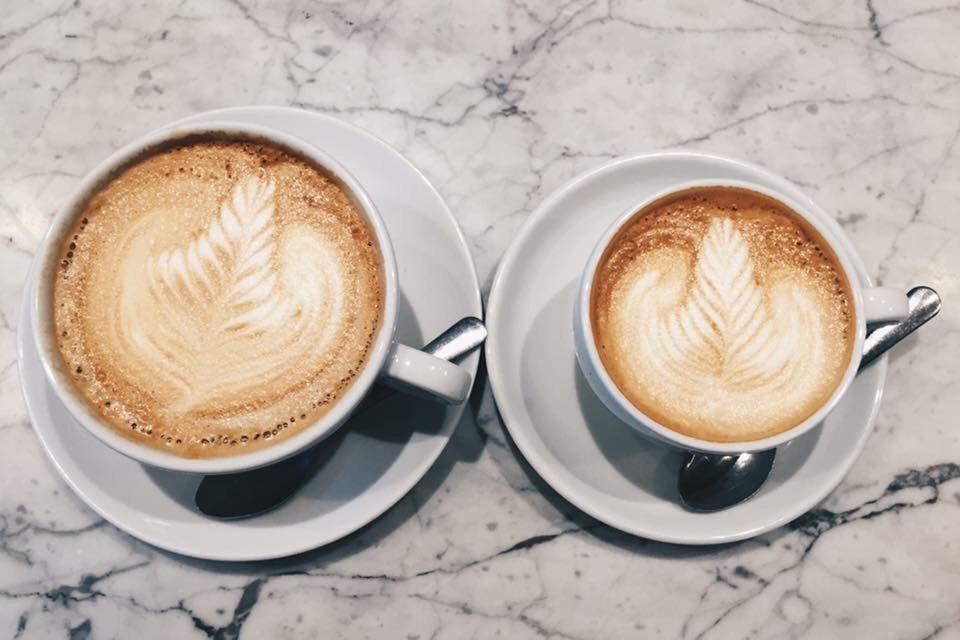 Marcus L. // Foursquare
#1. Seattle, WA
Score: 68.58
Seattle takes takes the top spot for most coffee and tea manufacturers. It comes in third for most affordable coffee shops. The coffee town is home to Tully's Coffee, but is best-known as the birthplace of Starbucks, which opened its first shop in 1971. While the national chain is probably the most famous coffee shop, Seattle has plenty of other local coffee options, including downtown's Zeitgeist or Capitol Hill's Analog Coffee.